Join the Story of an Icon
For almost a century, the Arizona Biltmore has stood as an Arizona landmark and one of the world's most recognized resorts for its Frank Lloyd Wright architectural style and storied history.
In 2021, with an $84 million transformation unveiling new accommodations, distinct dining destinations, incredible pools, a renewed spa and refreshed meeting spaces, the Biltmore began a new chapter in its incredible history. This beautiful property has hosted presidents, dignitaries and the dazzling elite of every generation. We now invite you to become part of the story.
Our diverse workforce with rapid career growth and promotional opportunities worldwide. We hope that you decide to make your next career move to the legendary Arizona Biltmore.
Team Member Perks & Benefits
Having healthy and happy employees is extremely important to our company. Which is why we offer all of our employees more than just great basic health coverage.
Health Care Coverage to Feel Great About:
Choose from multiple health care coverage options across several insurance companies to select the medical, dental and vision coverage that best meets your needs.
GO Hilton:
Our best-in-class Team Member Travel Program Go Hilton is the best Team Member Travel Program available, with opportunities to experience Hilton hospitality around the world – 100 discounted nights per year!
Debt-Free Education:
Through our industry-first partnership with Guild Education, Hilton Team Members have access to a wide variety of educational credentials from leading universities and learning providers, including: college degrees, high school completion, English-language learning, digital literacy, professional certifications and more.
An Even Brighter Future:
Participating in the 401(k) Plan and company match is the perfect way to save for the future. We match 100% of every dollar contribution up to 3% of pay, plus 50% of every dollar contribution on the next 2% of pay.
Share in Hilton's Success:
The Employee Stock Purchase Program gives you an opportunity to buy discounted Hilton stock through simple payroll deductions.
Uniquely AZB:
The Arizona Biltmore is proud to offer additional benefits to our team members: daily shift meal, covered parking, 50% off at McArthur's and Renata's Hearth, 20% off at Tierra Luna Spa, $30 greens fees at Biltmore Golf Course and more.
Your Family Matters:
The Parental Leave Program is an industry-leading benefit that provides eligible Team Members, including fathers and adoptive parents, with two weeks of fully paid time off from work. New moms can enjoy 10 weeks of fully paid time off from work.
Adoption Assistance:
Our Adoption Assistance Program1 is another industry-leading program that helps eligible Team Members with the cost of adopting children. The program reimburses qualified adoption expenses – up to $10,000 per eligible child, with no limit to the number of adoptions.
A Little You Time:
A generous Paid Time Off (PTO) Program provides you with paid time off for illness, personal use or vacation. Combine Go Hilton with your PTO to create memories which will last a lifetime.
Live a Dream, Give a Dream:
The Thrive Sabbatical is awarded annually to select Team Members with five years' tenure, providing a fully paid month away from their Hilton jobs – plus $5,000 cash – so they can focus their energies on achieving personal goals or giving back to the community.
Great Discounts, Great Deals:
We have partnered with many companies to offer big savings on things you may want and need throughout the year, such as: movie tickets, electronics, fitness products, mattresses, home and auto insurance, pet insurance, legal service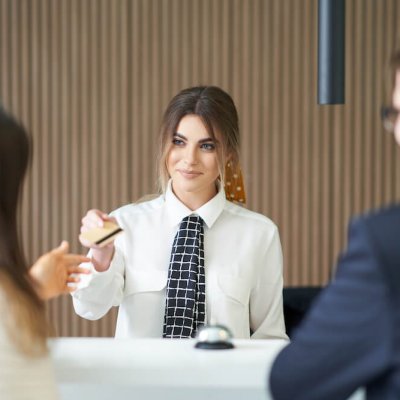 Here at Arizona Biltmore, we know that a job is more than just a title. We believe that the jobs we create here require a team of dedicated professionals ready to give their all for something they truly care about. We believe our careers offer a personal growth that feels fulfilling on every level, and we believe that there's no greater privilege than being trusted with the precious time and comfort of our guests. We treat it as an honor.
Year after year, Hilton is proud to be recognized as a great place to work.
Hilton, 2022 Great Place to Work, United States - #2 – From Great Place to Work
Hilton, Fortune 2022 World's Most Admired Companies – From Fortune
America's Best Employers for Diversity 2021 – From Forbes
GPTW & Fortune #1 Best Place to Work for Women in the U.S. – Great Place to Work
We are Hilton. We are Hospitality.
At Hilton, we are inspired by our founding vision: to fill the earth with the light and warmth of hospitality.
As a Waldorf Astoria resort, we focus on curating exceptional experiences, extraordinary stays and memories to last a lifetime. Our talented team members have a genuine passion and dedication for hospitality. We emphasize the importance of an inclusive workplace and a desire to care for others.