Golden Summer at Arizona Biltmore
Summer in Phoenix, Arizona
Discover Arizona Biltmore's Golden Summer
Welcome to the golden age of summer at the Arizona Biltmore, where we invite you to join us in celebration of this beautiful season. 
Enjoy long sunny days and balmy starry nights in the luxurious surroundings of our many chilled pools, elegant cabanas, calming spa rituals, open-air evening events and family adventures for every age. In the hands of our incredible team and made even better with our 25% discount for Arizona residents, The Biltmore will bring you a summer to remember.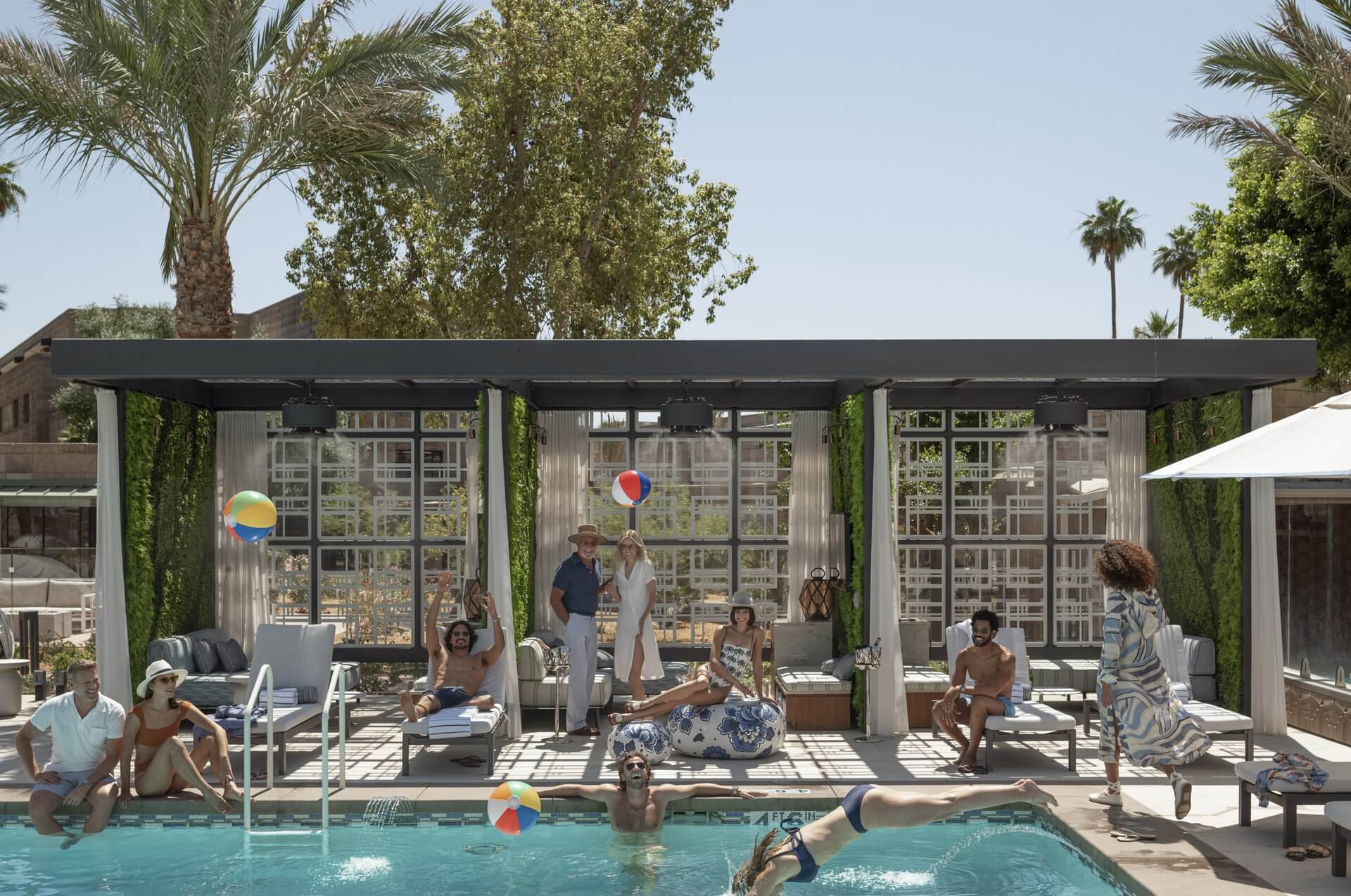 Welcoming Generations of Families
For the ultimate family day out, the Paradise Pool is all you need – with its Twist Waterslide, fun splash pads and an exciting range of activities and cooling snacks bringing something new to every day. The whole family can enjoy watery treasure dives, crafting and the Slime Station, or parents can simply lie back in a luxurious cabana to watch from afar as the kids try face painting, glitter tattoos and Bubble Maniacs. And it doesn't stop when the sun goes down… The pool glow balls come out for Twist Nights at Paradise Pool where the family DJ supplies the soundtrack, and supervised family movie nights in the Aztec Room are the perfect helping hand when all you need is a couple of hours' peace with nothing but an icy cocktail and a sky full of stars.
A Place for Iconic Romance
The Biltmore offers couples an incredible menu of summer delights, including romantic duo treatments at the Tierra Luna Spa, intimate dinners at the magical Renata's Hearth restaurant and a stay in one of the wonderful, reinvented Cottages as your private getaway.  Summer also makes the perfect setting for the sultry attitude of Saguaro Pool; our chic destination for adults only, where the barometer is always set to cool. This is the perfect day-time retreat for couples, with elegant cabanas for shady privacy, the gorgeous bar to keep you fully hydrated and Instagrammable moments in every direction. After a day of graceful lounging, dreamy DJ beats and sampling Champagne Ice, there's no better place to watch the sun set and the tempo rise.
Summer feels like a long overdue chance to finally spend time with friends, and what better place to gather and drink in the long, lazy days than by the Biltmore's Saguaro Pool with a glass of Champagne Ice and your favorite people?
The Saguaro is pure Biltmore glamour with a distinctly grown-up glint in her eye. At this intimately chic scene, where it's always adult swim, the only instructions are to hit pause, soak up the atmosphere and enjoy a summer to remember.
As dusk falls, the music swells and the space transforms into a chic, alfresco scene for the worshippers of good times, complete with our weekend DJ series, 'dive-in' pool movie evenings and parties just waiting to supply those perfect Instagram moments. This is the place for you and your friends to find some cool on a sultry Phoenix night.