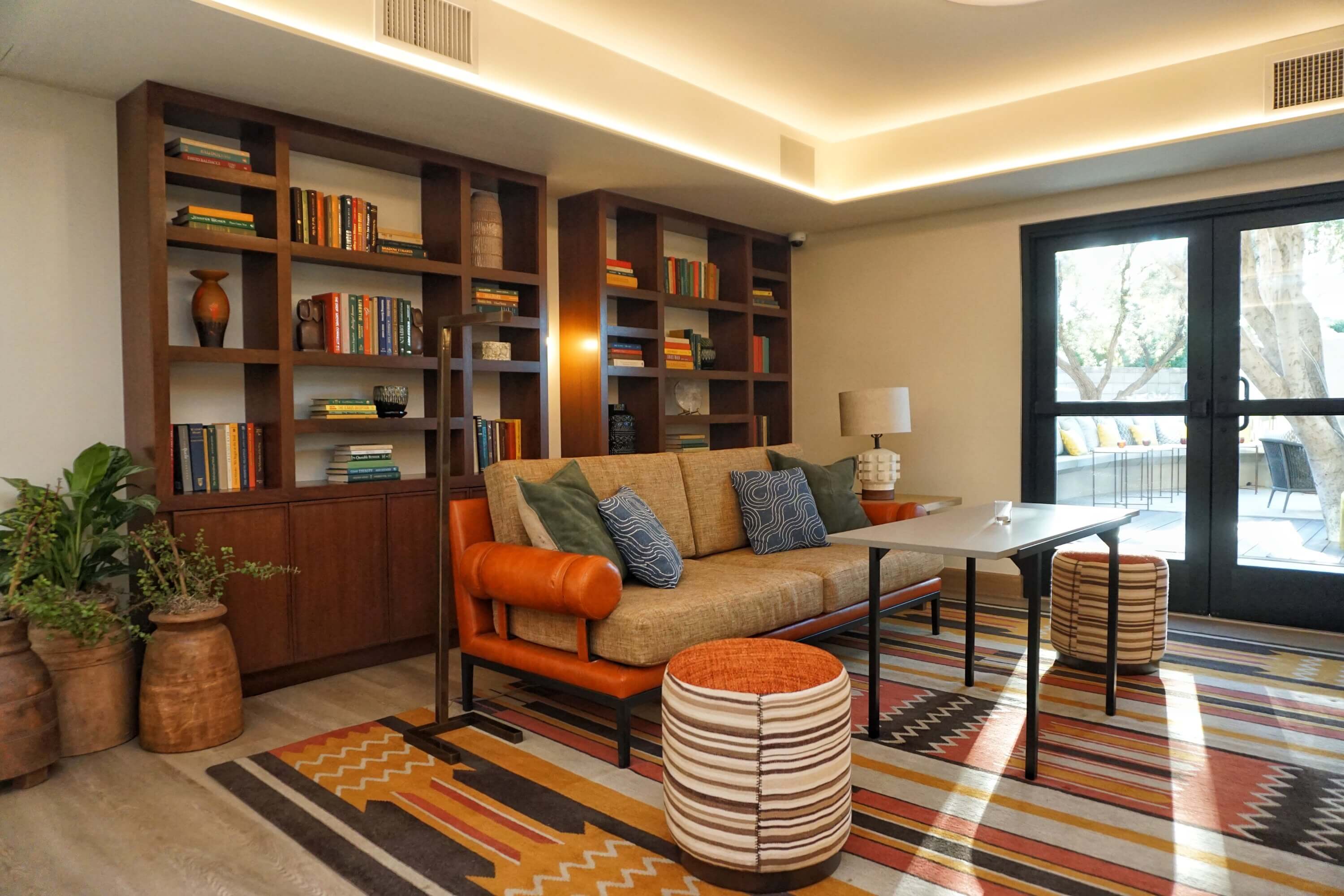 The Citrus Club Lounge is a top tier experience where true, luxury service naturally blooms – just as the original Arizona Biltmore citrus groves once did in the same location.
Life in Moments, Not Minutes
Originally built in 1929, our cottages stand proudly on the Arizona Biltmore grounds as a century-old legacy. Meticulously restored in 2021, these perfectly-formed gems are now part Hollywood splendor with a splash of cool desert chic.
Cottages + Cottage Suites | Desert Chic Decor | Bespoke Amenities | Patios + Firepits | 400+ Square Feet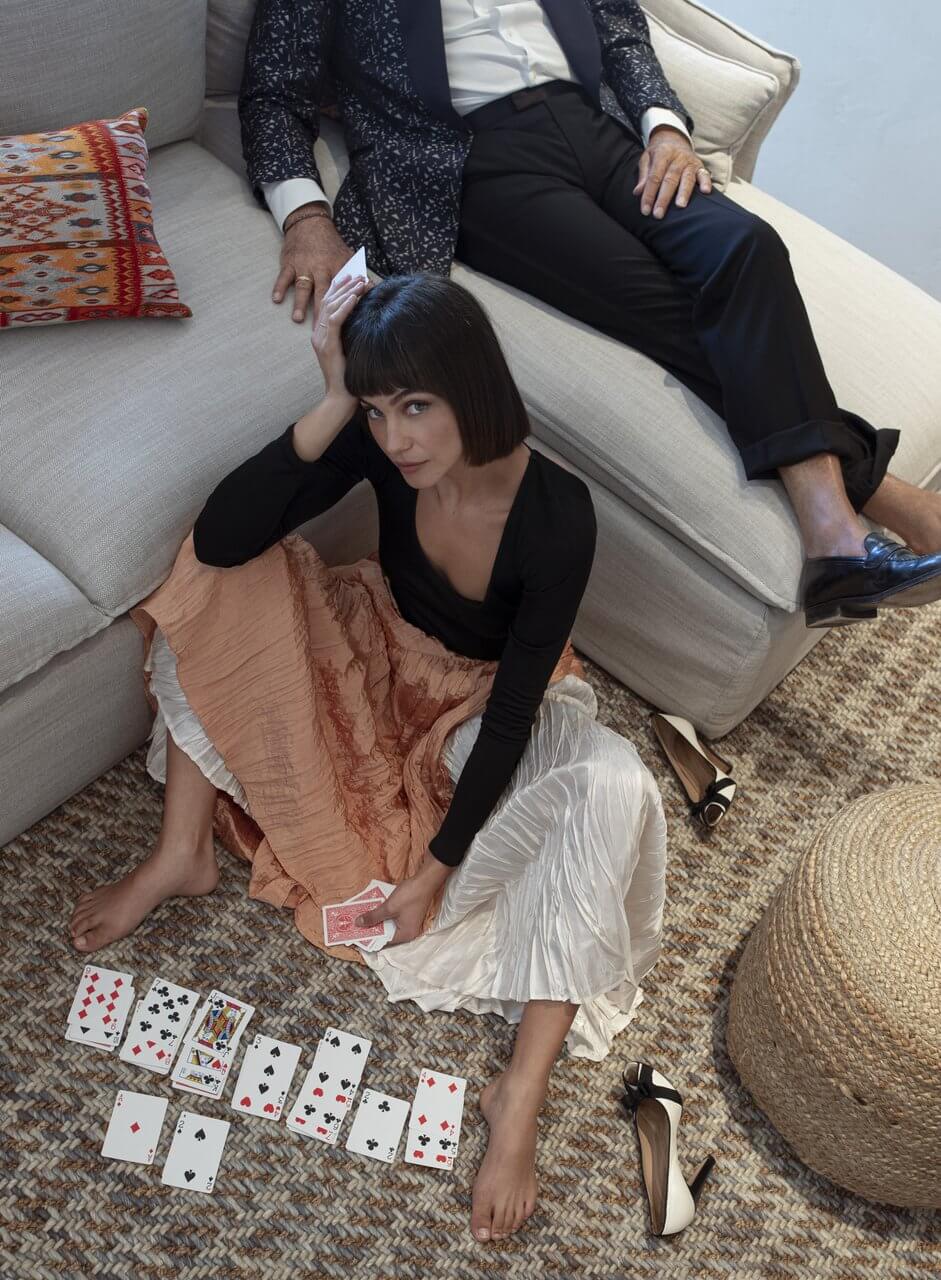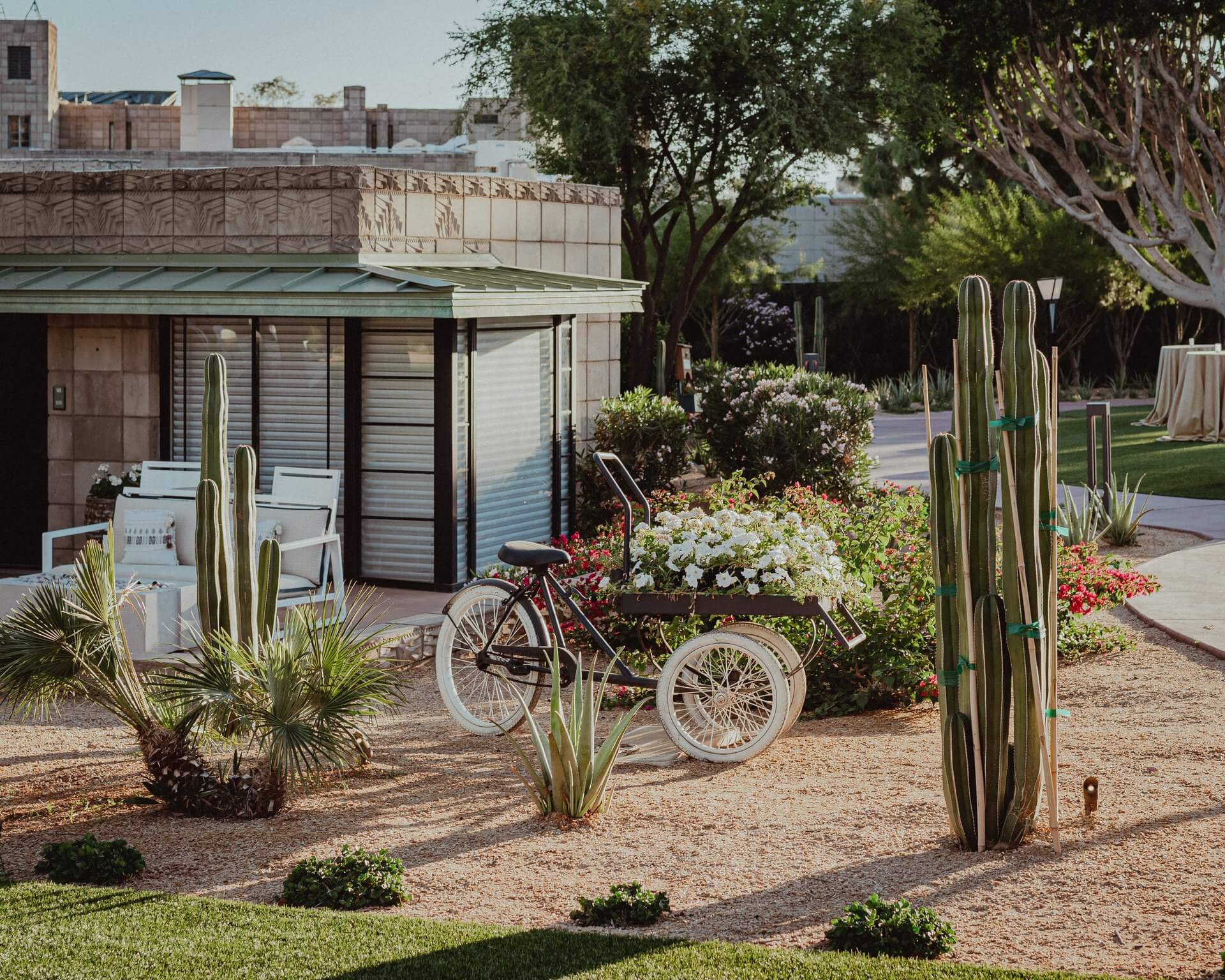 Each cottage and cottage suite at the Arizona Biltmore is individually designed to reflect your warm and authentic desert spirit.
The cottages are the picture of old world glamour with a contemporary twist, with beautiful restored interiors, curated art touches, cozy king beds and private courtyards or patios to offer extra space to relax after a day exploring the surrounding Sonoran Desert.
The interior of these luxe-studio designed rooms is every bit as dreamy as their historic architecture.
Behind the Biltmore blocks and floor-to-ceiling windows, delight in vintage board games, a mini-library, hand-curated art reminiscent of the surrounding desert and an artisanal tea set, specially imported from France.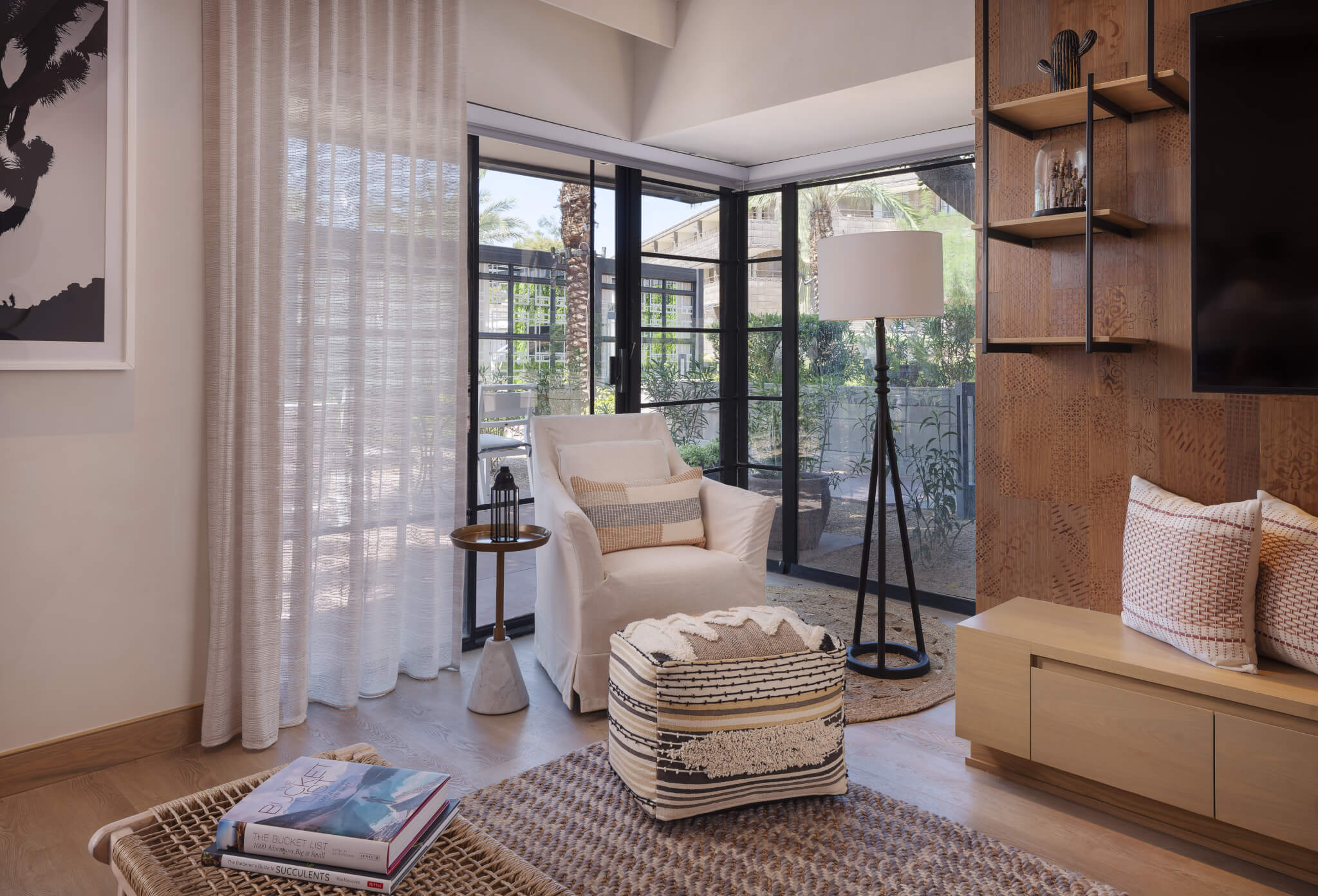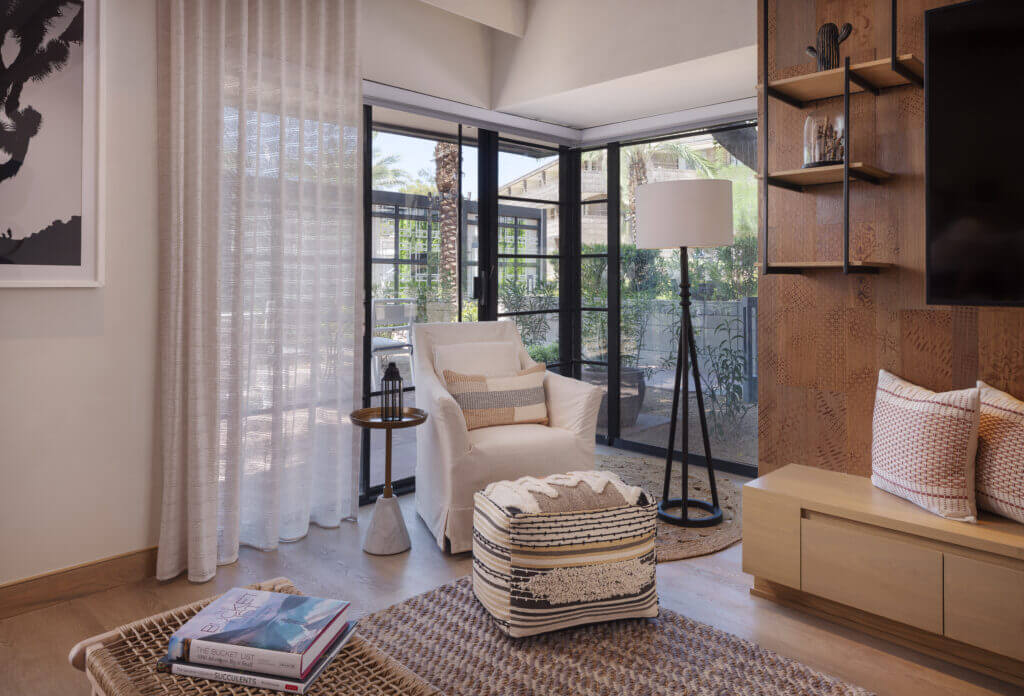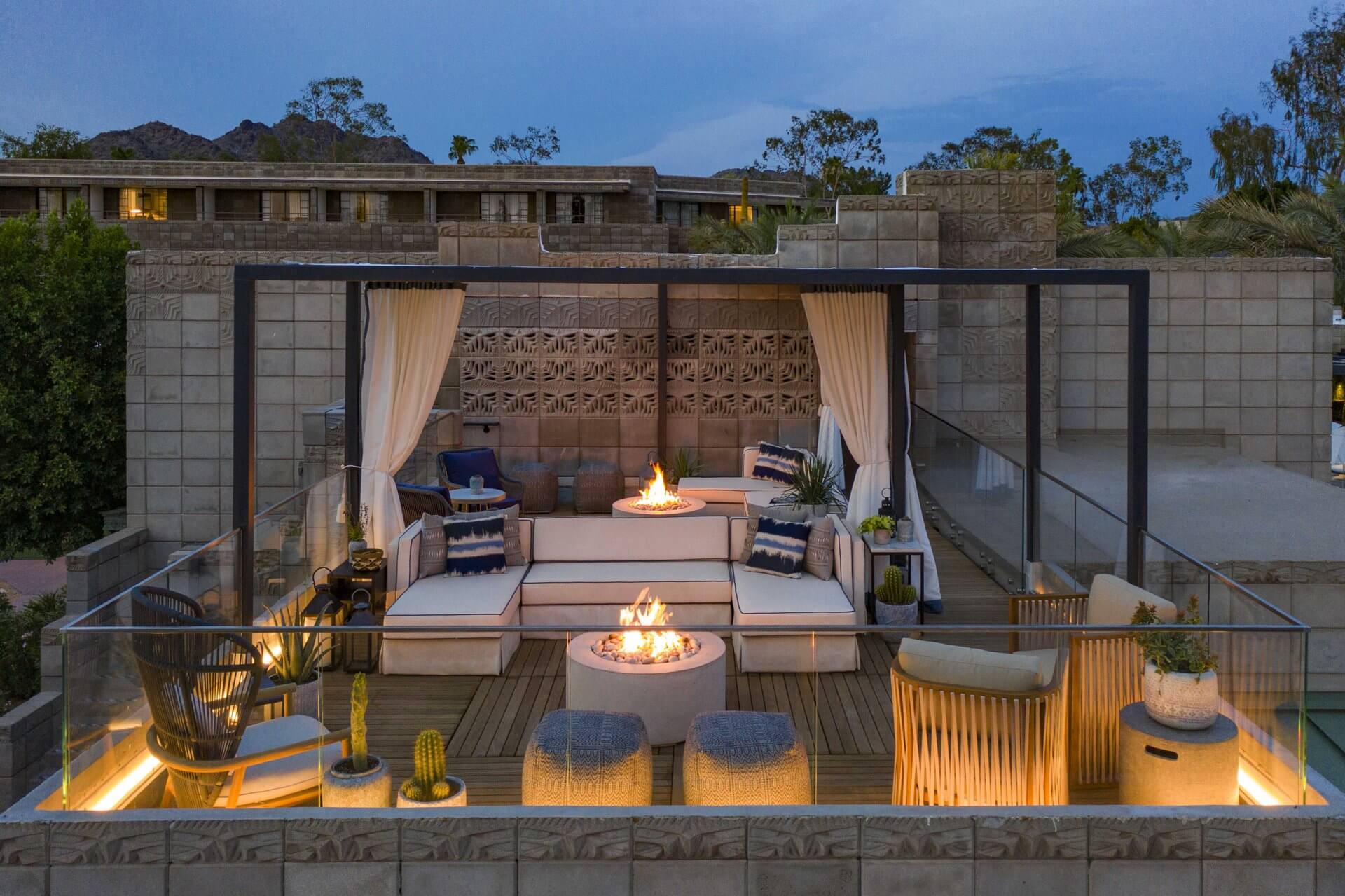 Bliss from the Inside Out
We're yet to find more inspiring moments than those spent gazing up at the endless expanse of sky and stars around the warm, crackling glow of your patio firepit.
Each structure is neatly dressed in natural materials made on property nearly a century ago, landscaped with native cacti and desert blooms. Inside, the highly curated desert aesthetic builds in layers of organic textiles, natural light and earthy colors.
The luxurious cottage suites radiate a welcoming and contemporary sense of place. Pure, peaceful privacy awaits within.
Treat yourself to our restored historic accommodations, refined with modern comforts and a patio firepit.