HOLIDAY SEASON in Phoenix, Arizona
Discover Arizona Biltmore's Golden Season
Experience the magic of an artisanal holiday celebration with friends, family and those you meet along the way. Our grand lobby and shops will magically fill with boutique holiday décor, inspired by Frank Lloyd Wright's ethos of nature in motion.
Guests will have access to a wide array of bespoke artisanal classes, learning to create winter wonders in various forms.
Cozy up in the meticulously restored Biltmore Cottages. These perfectly formed gems are now part Hollywood splendor with a splash of cool desert chic, made complete with a warm, crackling glow of the fireplace or patio firepit.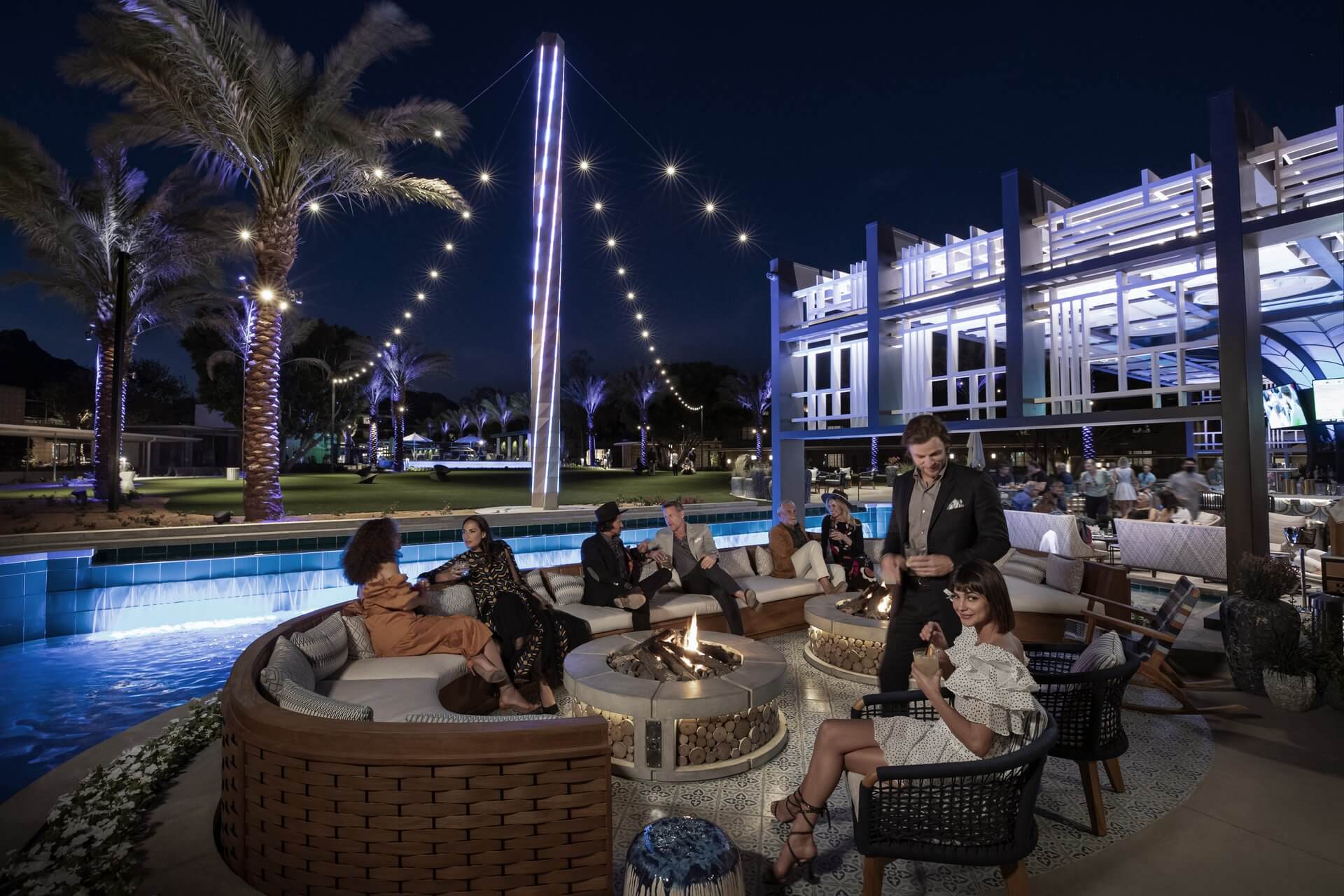 Views Navigation
Event Views Navigation
Welcoming Generations of Families
The Arizona Biltmore has been welcoming generations of joyful families for nearly a century, all captivated by the magic only amplified by the approaching holidays. A child-like glee fills the air and well wishes are abundant as the grand lobby transforms into an artisanal desert winter wonderland. As a family, celebrate the season as our iconic guests once did in the 1930s. A reimagined 1930's living room, complete with vintage decorations and furniture, will be nestled by the History Hallway.
Join us for family-friendly holiday activities such as lawn games, gingerbread house competitions, stargazing and more.
A Place for Iconic Romance
As the desert night brings a chill to the air, cozy up fireside with the one you love. The Biltmore offers couples an incredible menu of winter delights, including romantic duo treatments at the Tierra Luna Spa and Sol Garden, intimate dinners at the magical Renata's Hearth restaurant and a stay in one of the wonderful, reinvented Cottages as your private getaway.
Melt away together in the never closed, adults-only hot tub at Saguaro Pool. This is the perfect retreat for couples, with elegant cabanas for privacy, a gorgeous bar filled with your favorite libations and a curated soundtrack to drift away together into the loveliness.
While the holidays tend to bring everyone together, there are moments where you need an escape to treat yourself. Tierra Luna Spa and Sol Garden brings a transformative new dimension of desert chic to the Arizona Biltmore experience.
Here, you will find yourself guided by the unique spirit of the Sonoran Desert, both physically and spiritually. This is a dedicated place in which to feel centered, at one with nature's powerful beauty, while exploring a sense of cosmic wonder.