Serving up fun in the sun on the AZB pickleball courts
The Arizona Biltmore is the best place for pickleball play
With four hard courts, comprehensive programming and an impressive PBI professional, the Arizona Biltmore is the best place for pickleball play.
Are you looking for a new, exciting way to get active and enjoy some friendly competition? Look no further than the Arizona Biltmore, a Waldorf Astoria Resort's esteemed pickleball program.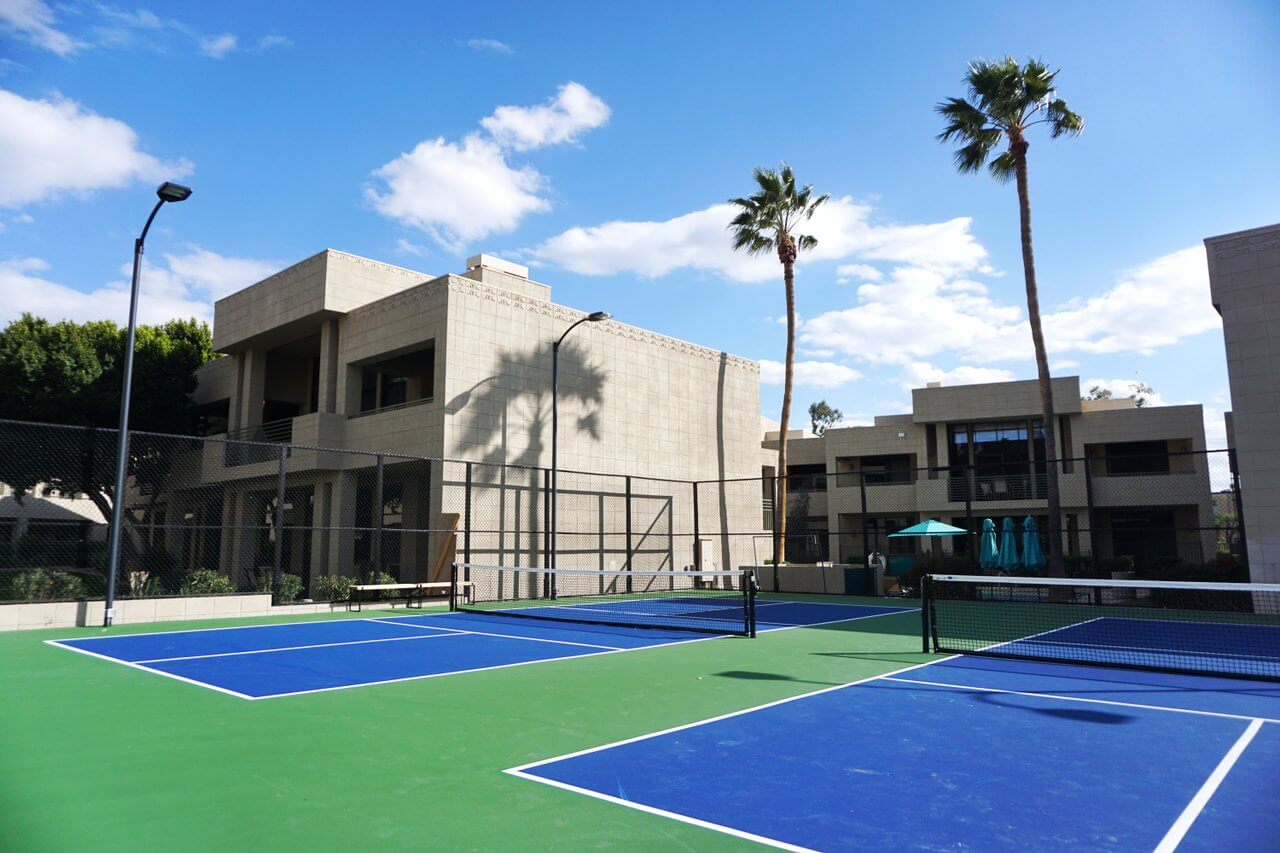 What is pickleball?
Pickleball is the fastest-growing sport in America, and for good reason. It's easy for beginners to pick up and can quickly turn into a fast-paced, competitive game. And now, with four brand-new dedicated courts at the Arizona Biltmore, players of all skill levels and ages can experience the true bounce of competitive hard surface courts.
What pickleball programming is offered at the Arizona Biltmore?
The Arizona Biltmore's pickleball program is more than just open play. The Arizona Biltmore pickleball staff is ranked in the top 3 of 100 resorts from Tennis Resorts Online. Private and semi-private lessons with PBI professionals are available for those looking to improve their game. Whether you want to focus on stroke techniques and game strategy, hitting, workout, or match play sessions, the PBI professionals at the Arizona Biltmore can customize a lesson plan to fit your needs and skill level.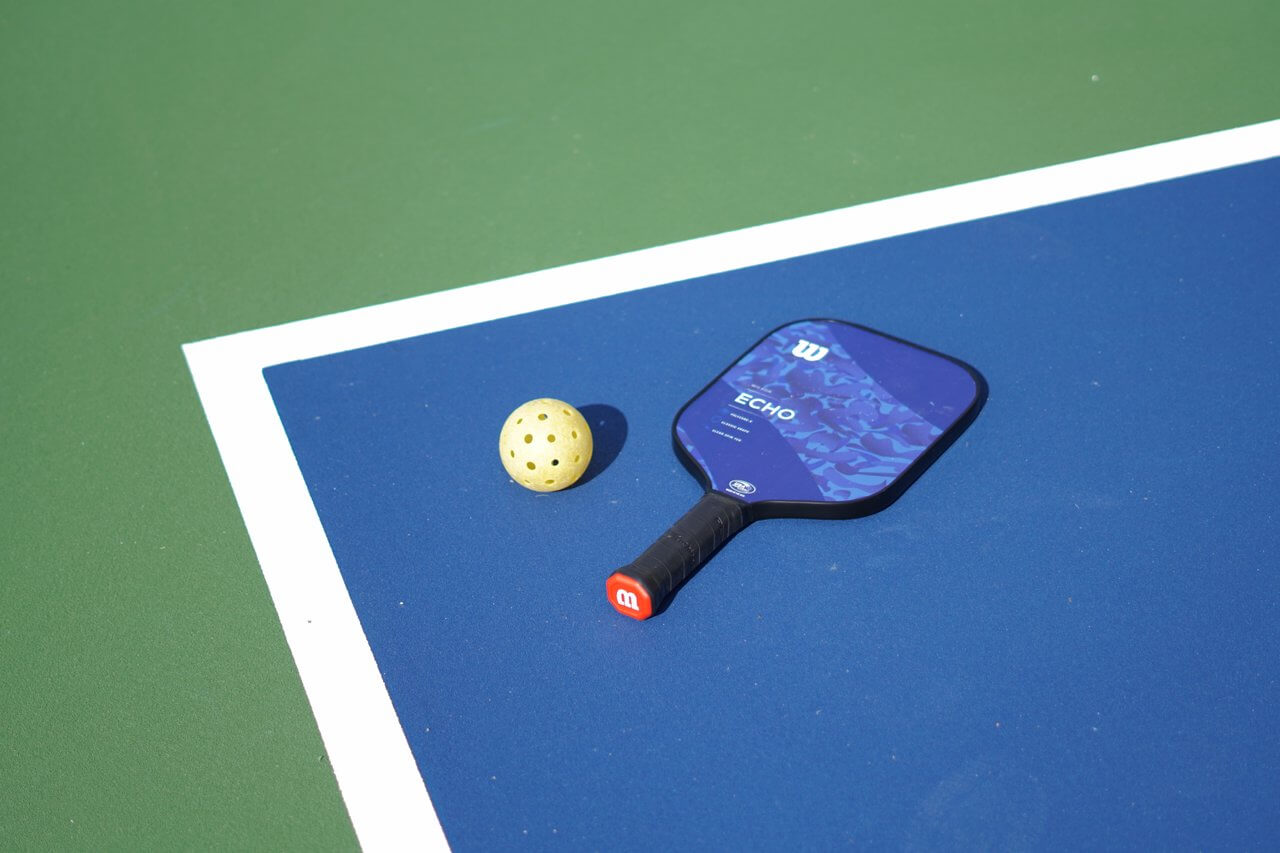 Slide into our "3+me" semi-private lessons, where you'll engage in dynamic one or two ball drills and doubles match play. Our professionals actively participate to foster rallies for beginners and challenge more advanced players. Gather a group of four or more for Arizona Biltmore private clinics. These clinics offer a thrilling session filled with skill-building drills, training exercises, and strategic point scenarios. With professional expert guidance and instruction, you'll take your game to new heights.
One of those PBI professionals is Brendan Easterling, a British-American USPTA Elite Professional who has been with Peter Burwash International for 10 years. Easterling has worked across the globe in Europe, Asia, Australia, the Caribbean, and the United States. He joins the Arizona Biltmore after working as Junior Director at The American Club in Hong Kong and Head Tennis Professional at Rancho Las Palmas near Indian Wells, CA, and the Naples Grande Beach Resort, FL. Easterling has an all-round game style specializing in spin, volleys, and movement, and as an Ironman finisher, he has the endurance to run every ball down.
Join our vibrant community of tennis and pickleball players by taking part in our regularly scheduled match play clinics. Mingle with fellow members, locals, and hotel guests as you warm up and participate in brief drills led by our professionals. Next, get ready for some friendly match play as our professionals organize the groups and offer expert advice and encouragement throughout the session. It's the perfect way to connect with other players and hone your skills in a fun and welcoming environment.
When can I book a pickleball court at the Arizona Biltmore?
It's important to note that while lessons are available to all, the courts are only open to resort guests and members for open play. Court and equipment fees apply. But with courts open daily from 6 am to 7 pm, there's plenty of time for everyone to get in on the action.
Don't have your own equipment? No problem. Basic and professional-grade paddles are available to rent, so all you need to bring is your enthusiasm for the game.
So why not experience racket sports the way they were meant to be played at the Arizona Biltmore? Book a lesson or join in on open play today and see why pickleball is America's fastest-growing sport.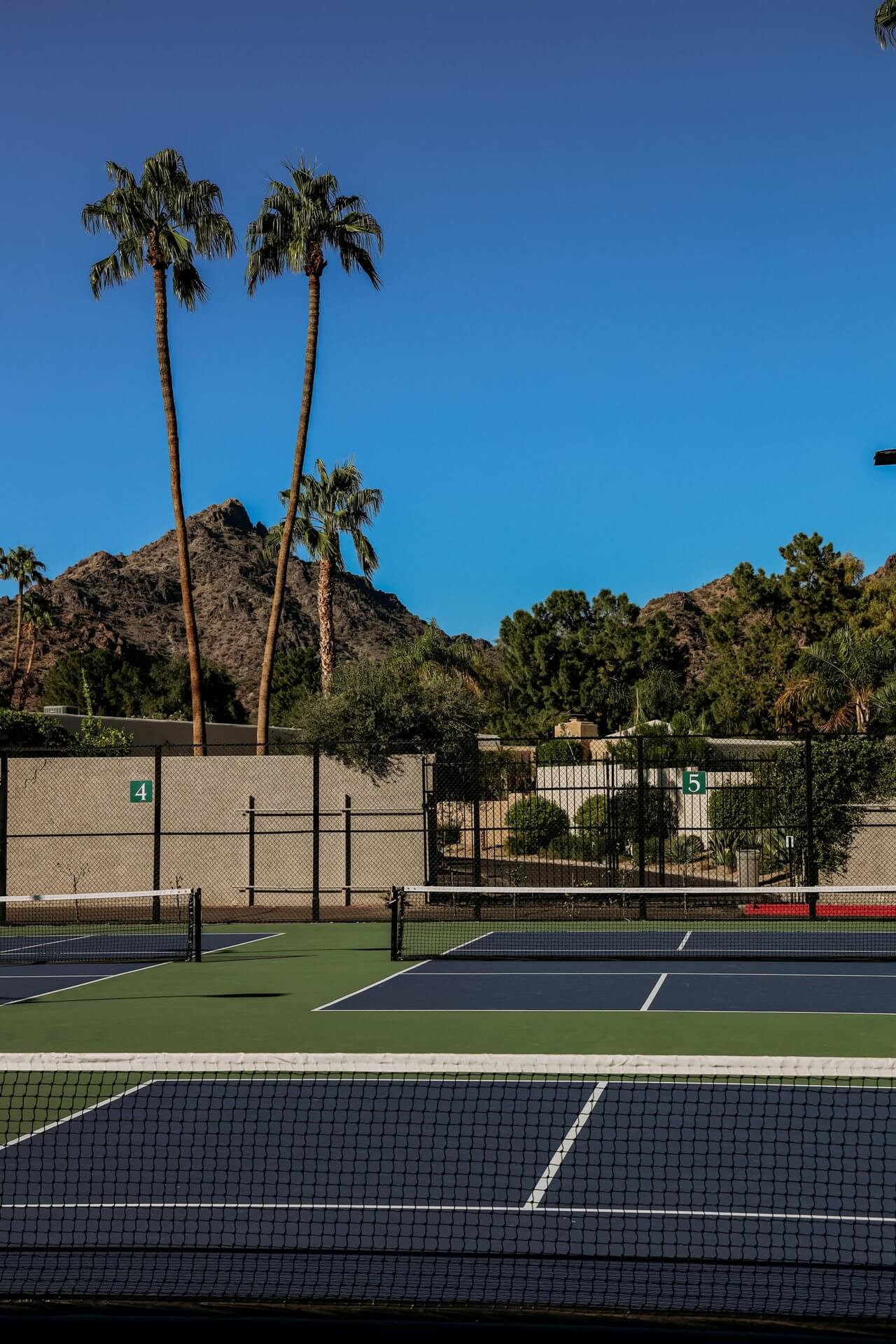 To book a lesson, please call 602.299.9529 or email Brendan Easterling at Brendan.Easterling@waldorfastoria.com.
If you're looking to elevate your experience at the Arizona Biltmore and enjoy additional perks, such as access to our courts outside of lessons and clinics, gym facilities and classes, as well as exclusive pool and spa benefits, then our membership program may be just what you need.