Experience racket sports the way they were meant to be played at the Arizona Biltmore.
Are you ready to take your tennis game to new heights? Look no further than the Arizona Biltmore World Tennis Camp—the first of its kind at this legendary resort. From October 5th to 8th, 2023, immerse yourself in a tennis extravaganza that combines top-notch coaching, thrilling match play, luxury accommodations, and unforgettable experiences.

The Arizona Biltmore World Class Tennis Program:
At the Arizona Biltmore, our tennis courts are designed and groomed with every tennis ace in mind. Players of all skill levels and ages are welcome to play on our three prestigious tennis courts. No equipment? No problem, basic and professional grade rackets are available to rent.
Experience the Difference of Har-Tru
Our soft Har-Tru clay surface enhances playing performance and reduces stress on the body while staying cooler in the Phoenix heat. The subirrigation maintains peak moisture throughout the day. LED lights allow play to continue into the early evening.
Meet our PBI Professional, Brendan Easterling
Brendan Easterling is a British-American USPTA Elite Professional and has been with Peter Burwash International for 10 years working across the globe in Europe, Asia, Australia, the Caribbean as well as the US.
Brendan joins the Arizona Biltmore after working at The American Club, Hong Kong as Junior Director. Brendan has also been Head Tennis Professional at Rancho Las Palmas near Indian Wells, CA and the Naples Grande Beach Resort, FL.
Brendan was a top 30 tennis national junior in the UK, winning his county championships and was also a singles qualifier and doubles finalist in the "Road to Wimbledon." He has an all-round game style specializing in spin, volleys and movement. As an Ironman finisher, he has the engine to run every ball down.
Why Choose the Arizona Biltmore World Tennis Camp:
Expert Coaching Team
Benefit from the expertise of our seasoned instructors, who will provide personalized guidance to help you enhance your skills and technique
Unrivaled Facilities
Immerse yourself in the world-class tennis facilities at the Arizona Biltmore. With top-quality courts and a picturesque setting, you'll enjoy every moment of your tennis experience.
Iconic Setting
Bask in the timeless elegance and breathtaking surroundings of the Arizona Biltmore. Discover why this historic resort has been an enduring symbol of luxury and refinement for decades.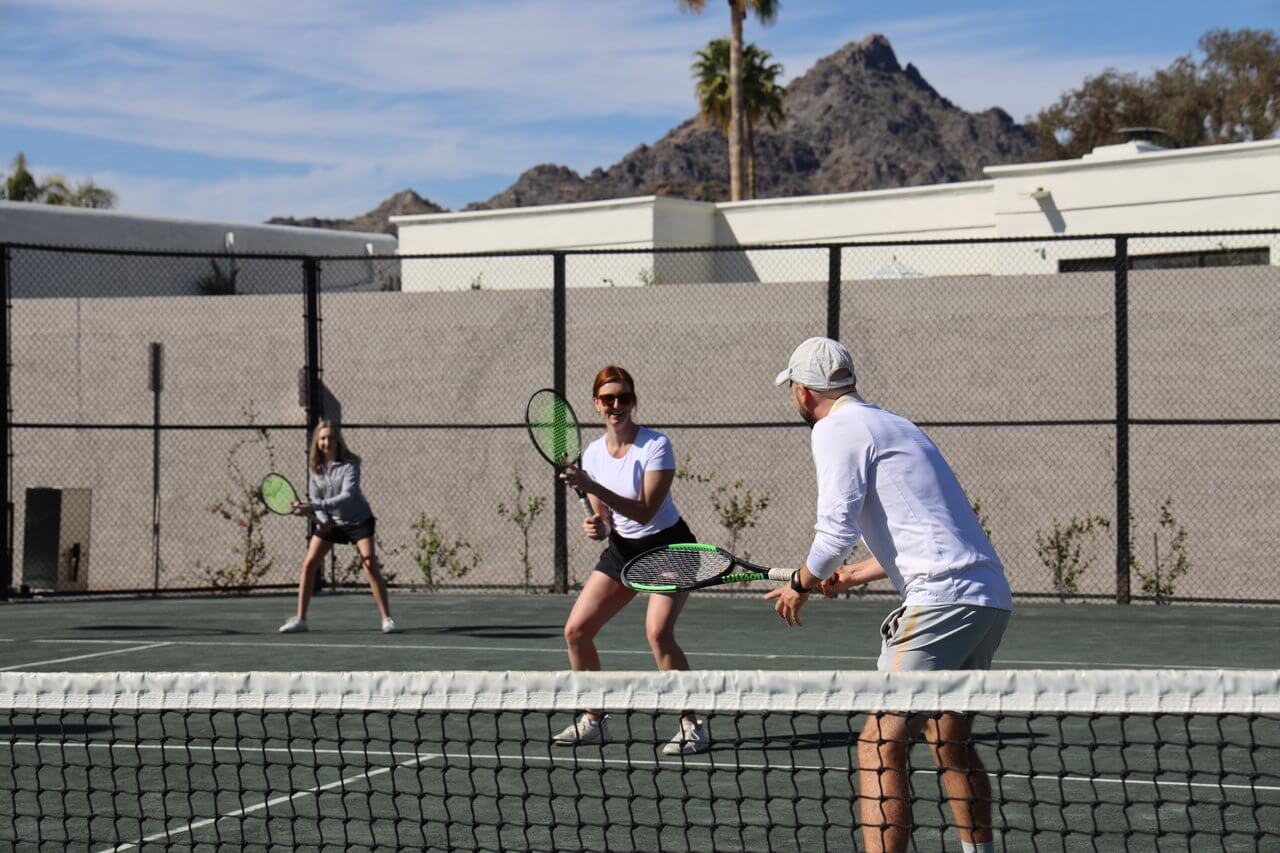 What to Expect:
Coached Clinics and Match Play
Elevate your game with expert coaching sessions tailored to your skill level. Engage in exhilarating match play that will challenge and inspire you to reach new heights on the court.
Socialize and Connect
Forge lifelong friendships with like-minded tennis enthusiasts during our vibrant happy hours and group dinner. Share stories, strategies, and laughter, all while creating lasting memories.
Luxury Accommodations
Experience the epitome of comfort and sophistication at the renowned Arizona Biltmore. From elegant rooms to world-class amenities, indulge in a luxurious stay that perfectly complements your tennis journey.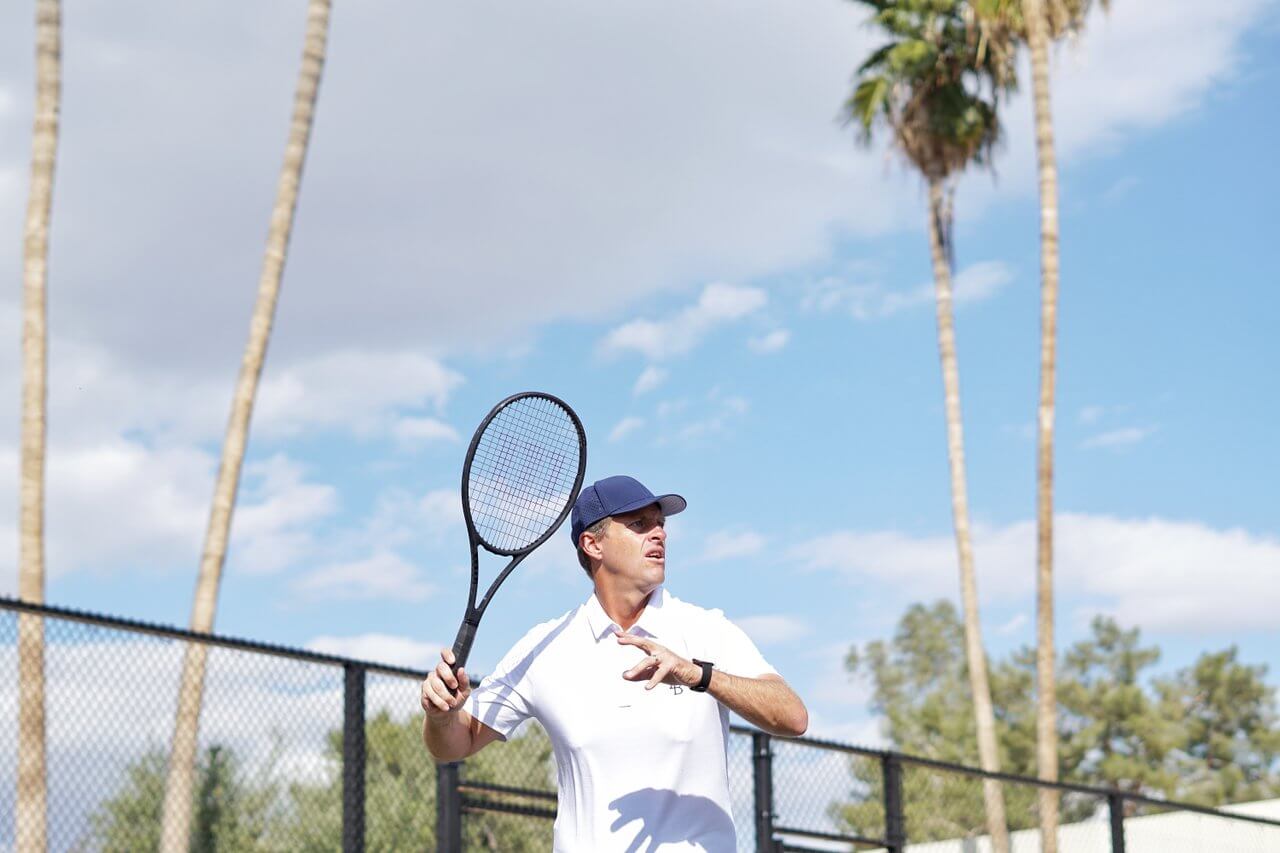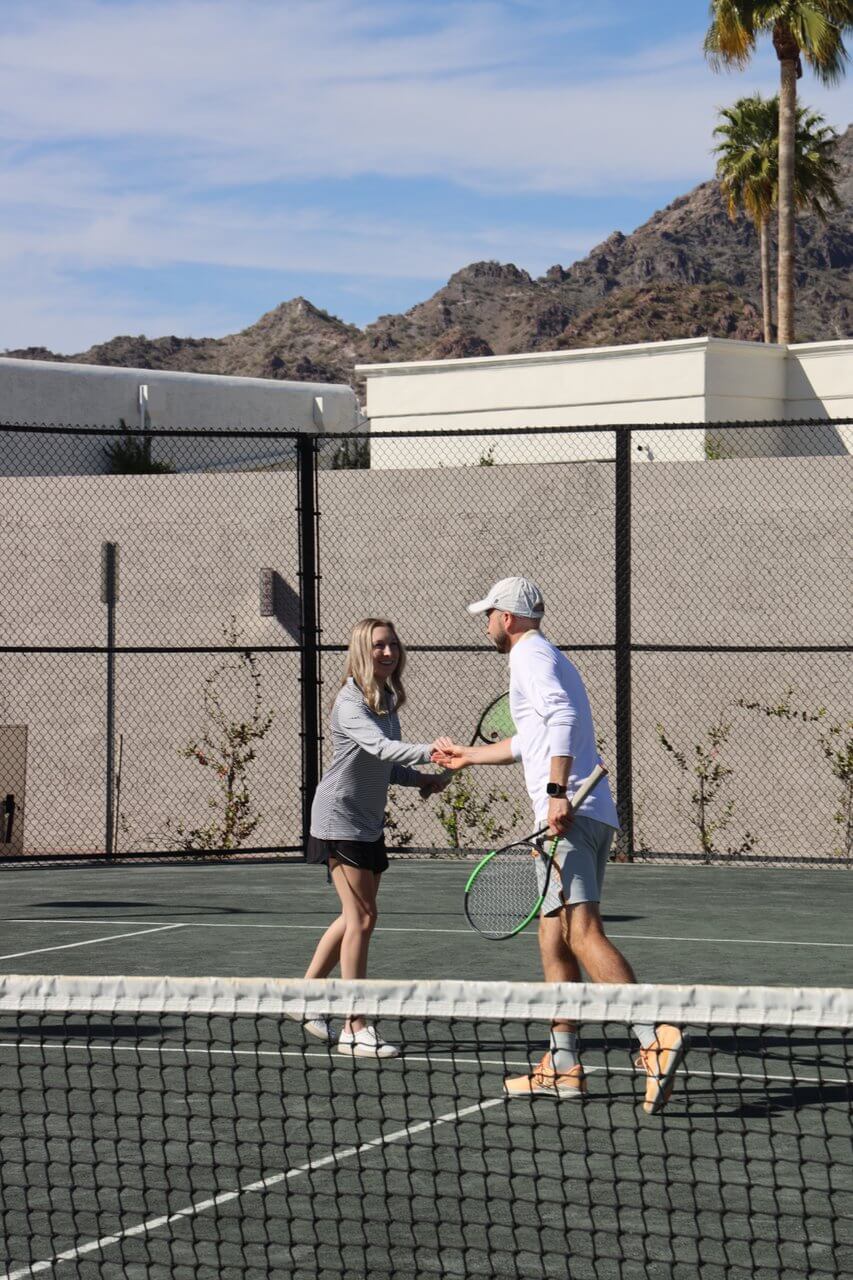 Secure Your Spot Today:
Join us at the Arizona Biltmore Inaugural World Tennis Camp and embark on an extraordinary tennis journey filled with skill development, camaraderie, and comfortable accommodations. To learn more about the camp schedule and to reserve your place, visit the booking website here. Prepare to elevate your tennis game and create memories that will last a lifetime.
For any inquiries or assistance, please feel free to reach out to our dedicated team at 602.299.9529 or email Brendan.Easterling@waldorfastoria.com.
The Arizona Biltmore World Tennis Camp is open to players of all skill levels. Whether you're a seasoned pro or a passionate amateur, there's a place for you in this unforgettable tennis adventure!