Celebrating Pride Month at Arizona Biltmore: Iconic Love, In Color
For nearly a century, the Arizona Biltmore has been a carefree oasis, providing an open and accepting atmosphere for our many guests.
For nearly a century, the Arizona Biltmore has welcomed guests from all walks of life with open arms. In the spirit of inclusivity and acceptance, we are thrilled to celebrate our support for the LGBTQ+ community with Iconic Love, in Color. This year, we have planned a series of exciting initiatives to commemorate this important occasion. From delectable culinary delights to captivating light shows, there's something for everyone to enjoy at Arizona Biltmore.
Giving Back to the Community
At the Arizona Biltmore, we understand the significance of supporting and uplifting our local LGBTQ+ community. In line with this commitment, a portion of the proceeds from our exclusive Iconic Love, in Color Pride Month menu will be donated to ONE Community, a remarkable coalition of socially responsible businesses that advocate for diversity, inclusion, and equality for all Arizonans. By enjoying the Love in Layers cake or sipping on the Razzle Dazzle cocktail, you're not only treating yourself but also making a positive impact on the lives of others. Last year, thanks to the support of our incredible guests, we were able to donate $2,500 to ONE Community, and this year, we aim to surpass that milestone.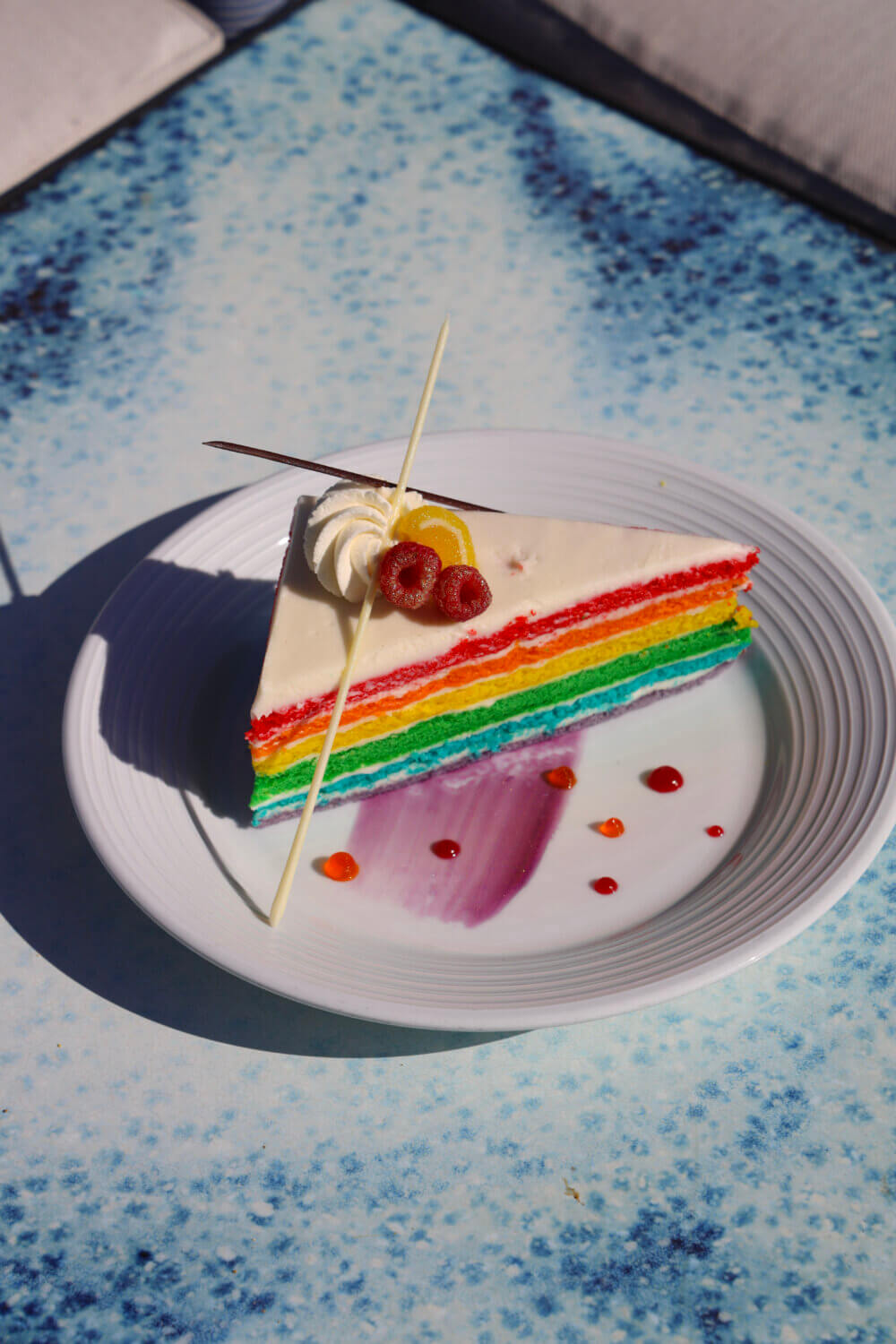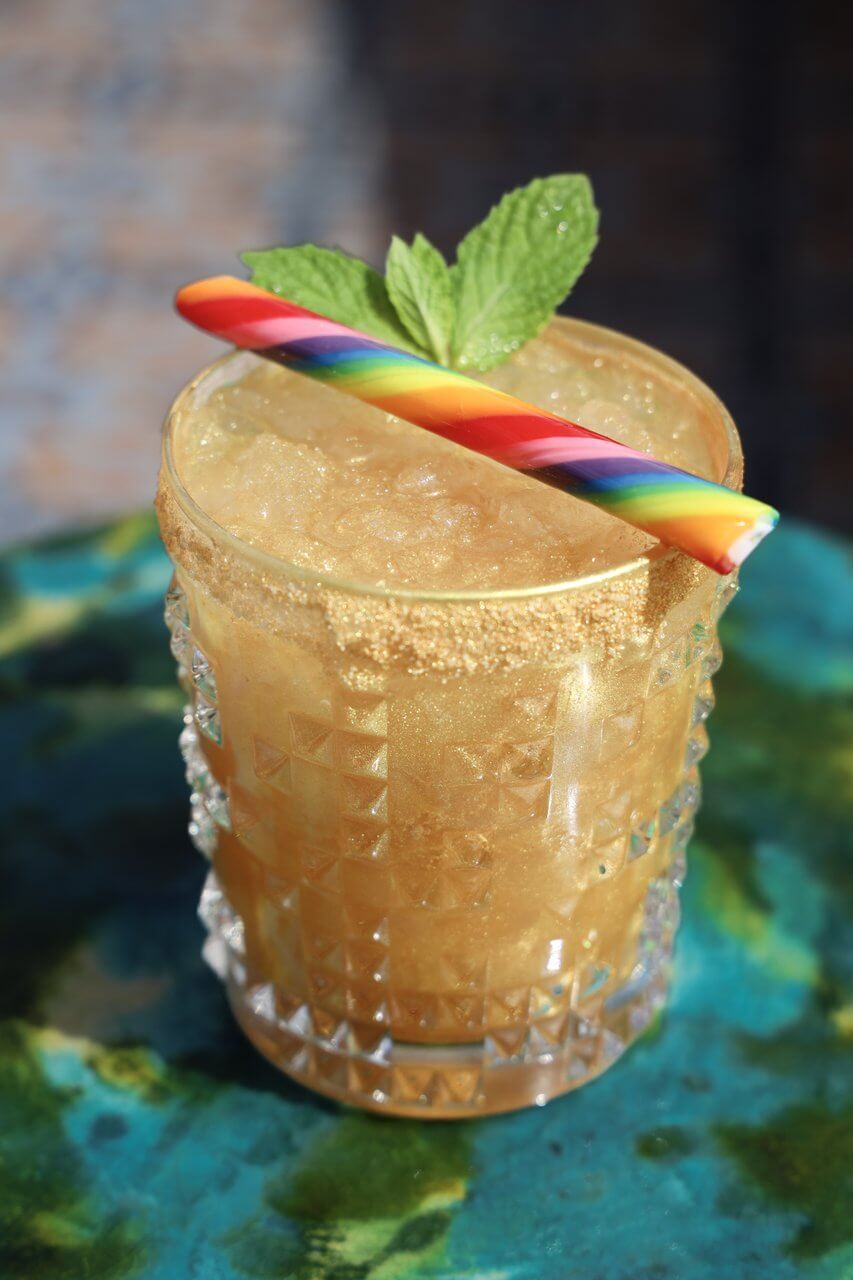 A Rainbow of Flavors and Support
We believe that good food brings people together, and in honor of Pride Month, we have curated an exclusive menu available throughout June in most of our restaurants and bars. One of the highlights is the "Love in Layers" cake, a luscious 7-layer rainbow creation made with cream cheese and fresh raspberries. Each slice is a vibrant celebration of love and diversity.
Complementing this delightful treat is the "Razzle Dazzle" cocktail, a refreshing lime and watermelon concoction adorned with edible glitter and a rainbow garnish. Indulging in these delectable offerings not only brings joy to your taste buds but also contributes to a worthy cause.
Supporting Equality in Every Stay
Your stay at Arizona Biltmore in June can also contribute to this meaningful cause. We have introduced a special booking code for the month, where a portion of the proceeds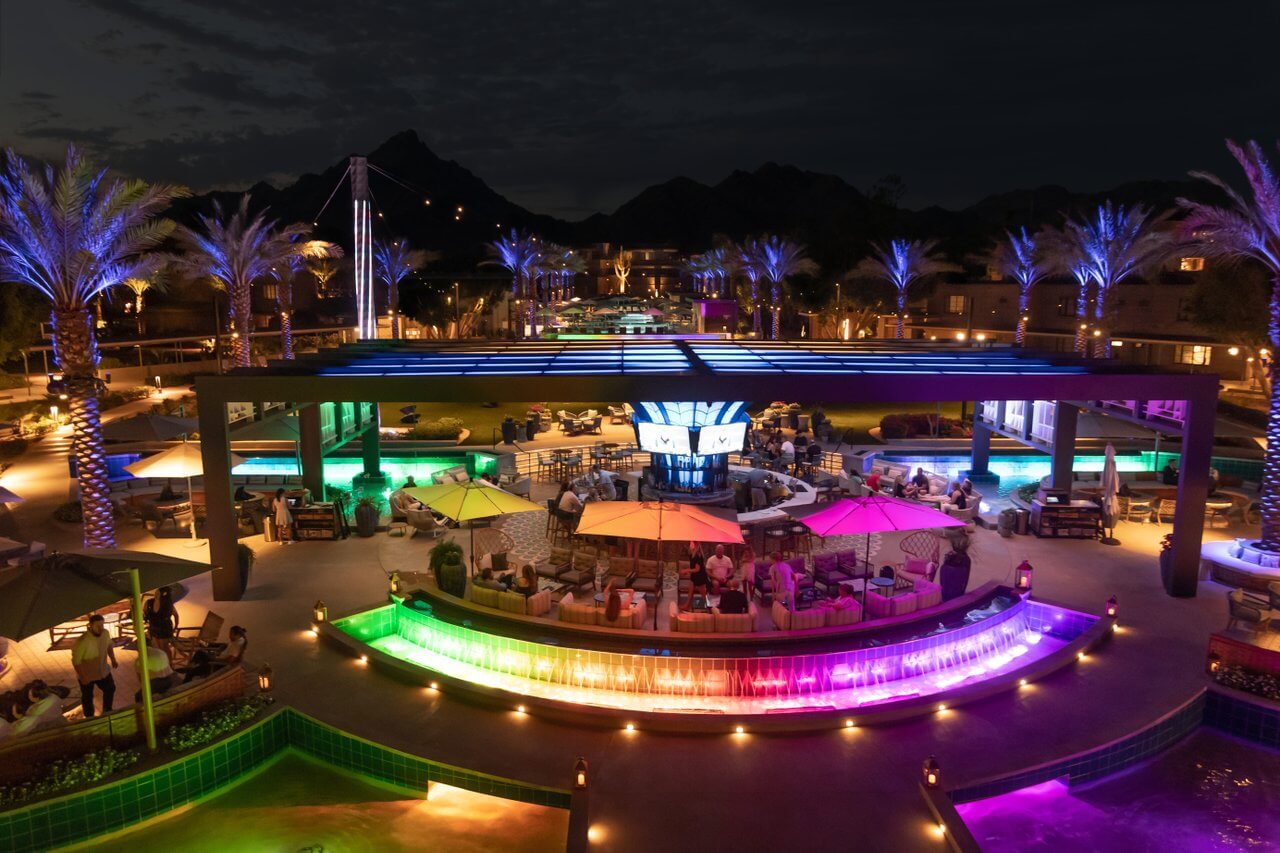 A Spectacle of Lights and Celebration
As the sun sets, join us at the Spire Bar for a mesmerizing display of colors. Every June night from 9 p.m. to 10 p.m., we illuminate the sky with a rainbow light show, a beautiful testament to the diversity and vibrancy of the LGBTQ+ community. Hotel guests and locals are all welcome to immerse themselves in this enchanting experience while enjoying a slice of Love in Layers cake or sipping on the Razzle Dazzle cocktail. It's the perfect way to cap off a day of exploration and celebration.
At Arizona Biltmore, Pride Month is more than just a celebration; it's a time to come together, embrace diversity, and support the LGBTQ+ community. With our exclusive menu, donations to ONE Community, and captivating light shows, we invite you to join us in creating an atmosphere of love, acceptance, and unity. Come, indulge in the flavors of equality, and be a part of our commitment to building a more inclusive world. Together, let's celebrate love, one layer at a time.