Introducing Arizona Biltmore's New Line of Pet Products with PrideBites
In an exciting collaboration with PrideBites, the renowned provider of custom pet products, the Arizona Biltmore is proud to announce the addition of an exclusive resort line of pet accessories. With the launch of these stylish navy and white bandanas and circle rope toys, the resort is taking its current commitment to its furry guests to new heights.
Let's explore the incredible perks awaiting both pets and their parents at the Arizona Biltmore.

Introducing the Arizona Biltmore Pet Collection
With a commitment to elevating the experience of pet parents and their furry companions, the Arizona Biltmore has collaborated with PrideBites to create a stunning collection of pet accessories. This new line includes small, medium, and large navy and white bandanas, exquisitely designed to match the elegance of the resort. The circular rope toy, complete with an enticing squeaker, offers endless hours of playful entertainment for pets of all sizes.
While the Arizona Biltmore has long been recognized for its pet-friendly accommodations and amenities, such as dog bowls, custom treats, and Arizona-themed toys, this addition takes their commitment to a whole new level. Pet parents can now indulge their four-legged family members with these exclusive products, showcasing the resort's dedication to providing a luxurious experience for all guests, furry or not.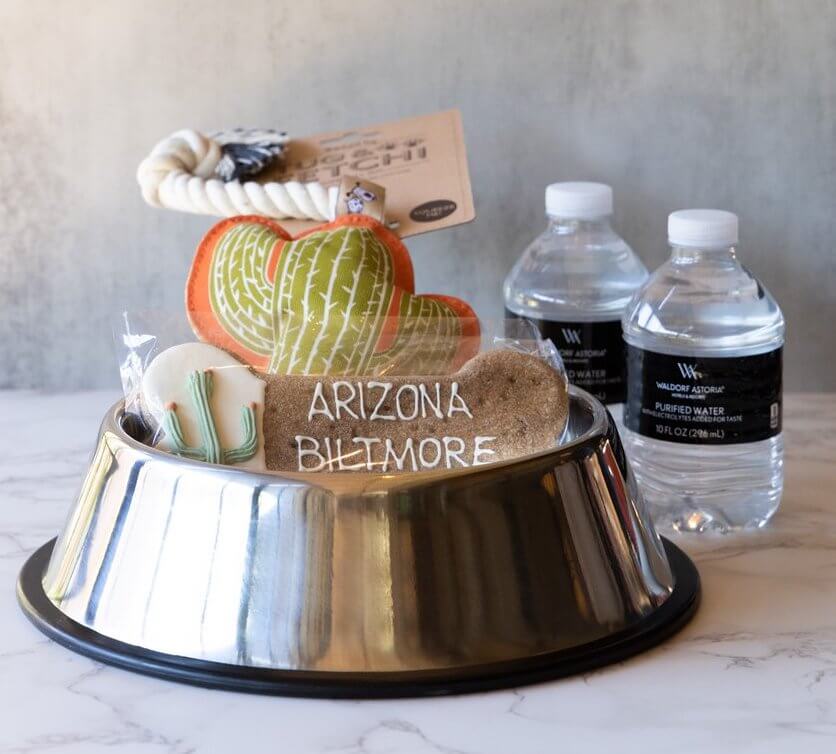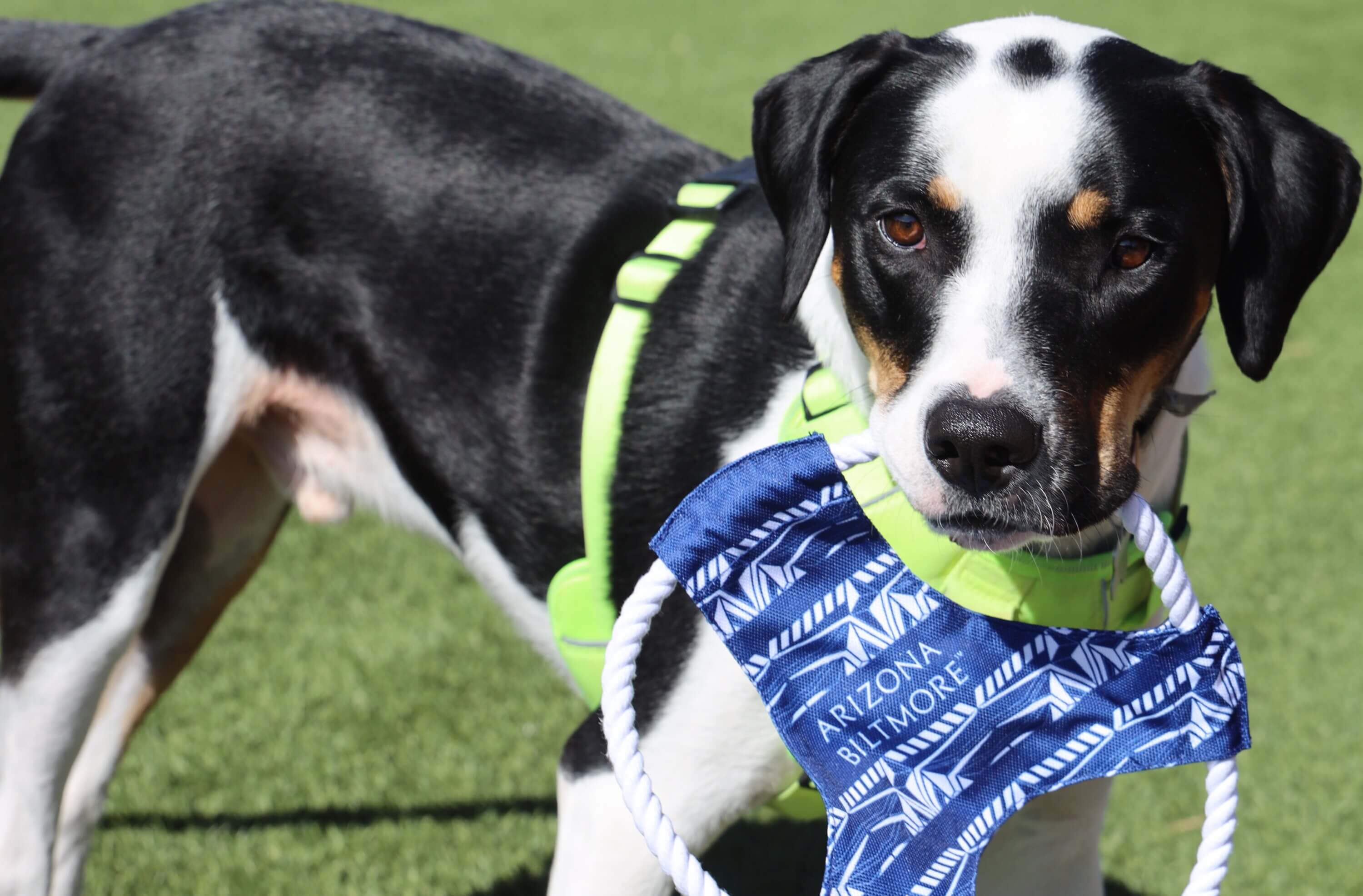 A Resort Experience That Exceeds Expectations
At the Arizona Biltmore, pets are not simply accommodated; they are pampered. From the moment they arrive, tail wagging and ready to explore, pets and their parents are greeted with open arms. With spacious and comfortable pet-friendly rooms and access to grassy outdoor areas, the Arizona Biltmore ensures that no detail is overlooked.
With the addition of the Arizona Biltmore Pet Collection, pet parents can now spoil their beloved companions with stylish bandanas that effortlessly blend comfort and fashion. The circle rope toy, designed to withstand even the most enthusiastic play sessions, promises endless fun and entertainment. These delightful perks exemplify the resort's commitment to creating an unforgettable experience for pets and their parents alike.
The Story of Pride Bites
Every great partnership has a story, and PrideBites is no exception. Their dedication to creating custom pet products that capture the essence of beloved brands has earned them numerous accolades, including Best New Company and multiple Best Pet Product of the Year Awards.
PrideBites' breakthrough moment came in 2016 when they appeared on ABC's hit show, "The Shark Tank." The entrepreneurial duo impressed not just one, but two sharks, securing a deal that propelled their success. Since then, they have sold over a million pet products and established partnerships with some of the world's most prestigious brands, including the Arizona Biltmore.
The Arizona Biltmore, in partnership with PrideBites, has raised the bar for pet-friendly luxury with the introduction of their new resort line of pet products. As pet parents are welcomed with open arms and their furry friends are treated to unparalleled comfort and indulgence, the Arizona Biltmore continues to redefine what it means to be a truly pet-friendly destination. With the addition of these exclusive bandanas and toys, pets and their parents can now enjoy an even more memorable stay at this legendary resort.