Ode to the Tastemakers Before us:
Heloise Swaback Crista
It is no secret that the Arizona Biltmore is an iconic resort with a rich and legendary history. As a nearly century-old property on the Phoenix Historic Property Register, the Arizona Biltmore takes pride in showcasing its cultural heritage. Throughout your stay, you will inevitably encounter several eye-catching statues and sculptures. Today, we will be talking about one of the artists featured on our property, Heloise Swaback Crista: who she was, why she is eternally linked to the property, and what her connection is to Frank Lloyd Wright.
Heloise Swaback Crista was a renowned sculptor, whose passion for the art was ignited during her fellowship at Frank Lloyd Wright's Taliesin in 1949. She traveled to be in "the atmosphere of such ideas and such people as Mr. and Mrs. Wright and the community of apprentices." During her time at Taliesin, Heloise received training in dance from Iovanna Wright, the daughter of the Wrights. She proved to be a proficient and well-regarded performer in this art form.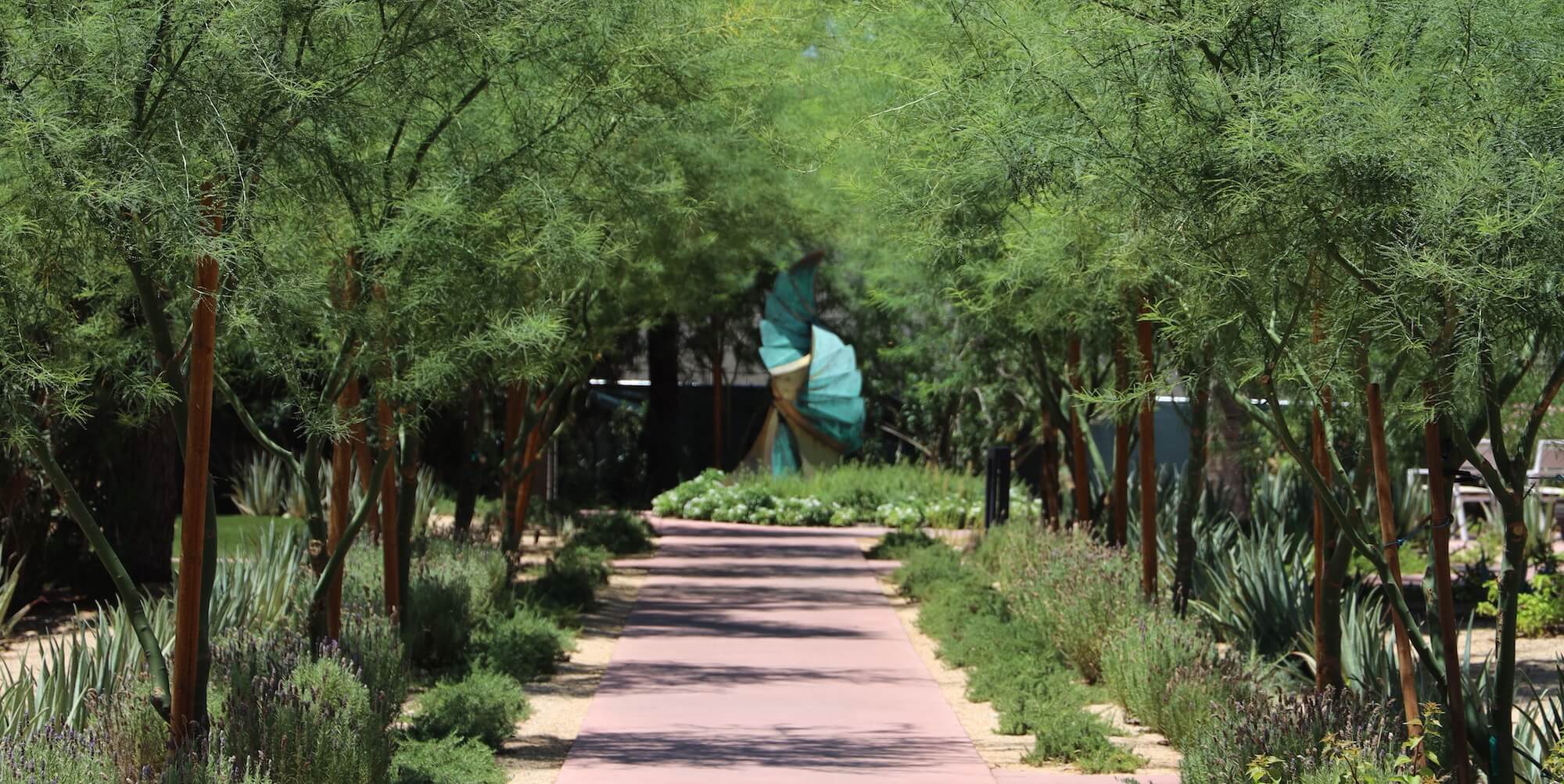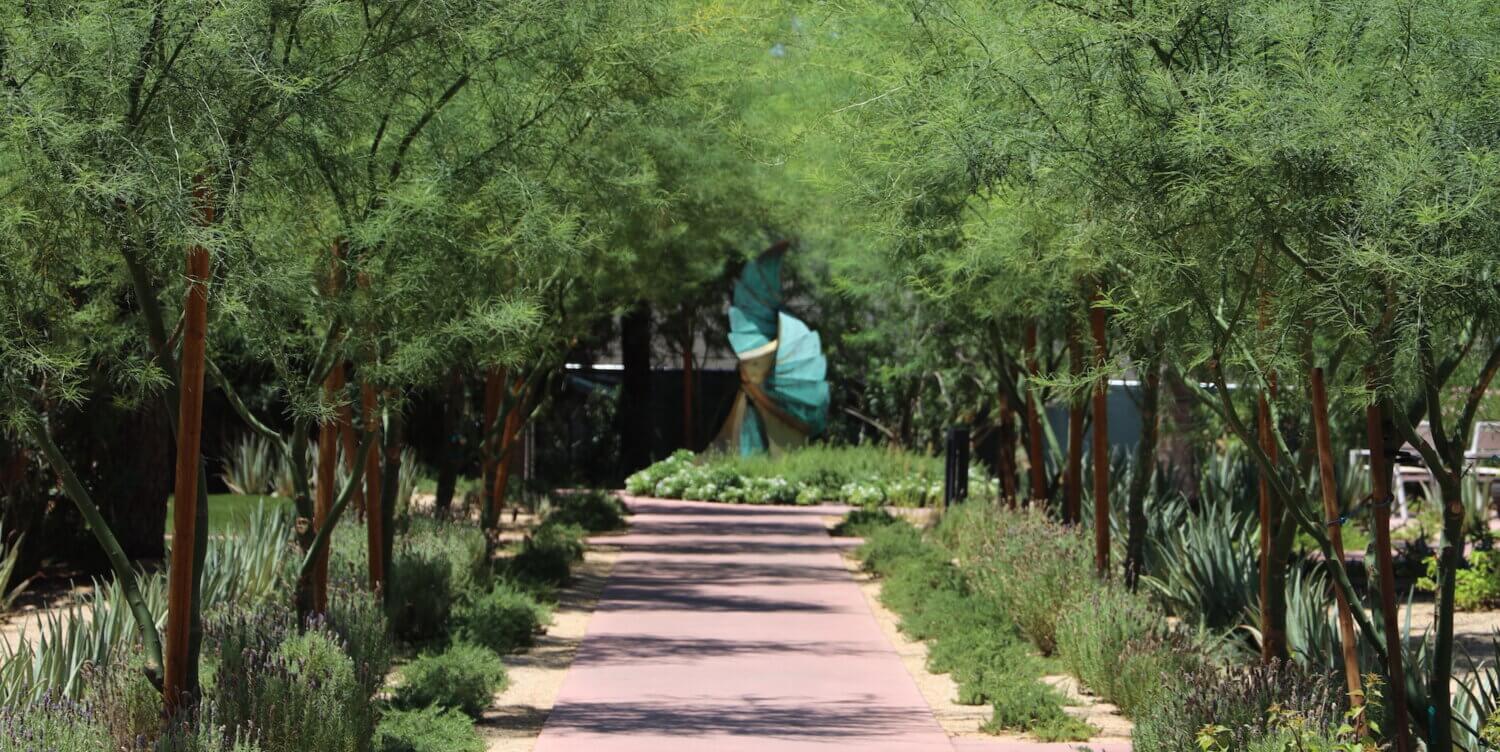 As an apprentice, she mainly choreographed dances and designed costumes for the Taliesin Festivals of Music and Dance, though in the mid-1950s she began to explore sculpture. Crista is best known for her sculptures, including the bronze bust of Frank Lloyd Wright, which she created in 1956 and still remains on display at Taliesin West. In 1978, she decided to make sculpting her career. In the 70s and 80s she even taught a sculpture class at Taliesin.
At the east end of the Arizona Biltmore, framed by the fragrant lavender walk, lies the Wings of Phoenix sculpture. It was created by Crista in 1982 and it is prominently situated in a quiet corner of the property, as a tribute to her creative work across the Arizona Biltmore. The sculpture is a beautiful representation of the mythical phoenix, a symbol of rebirth and renewal, and stands tall and proud, reminding guests of the resort's rich and legendary history.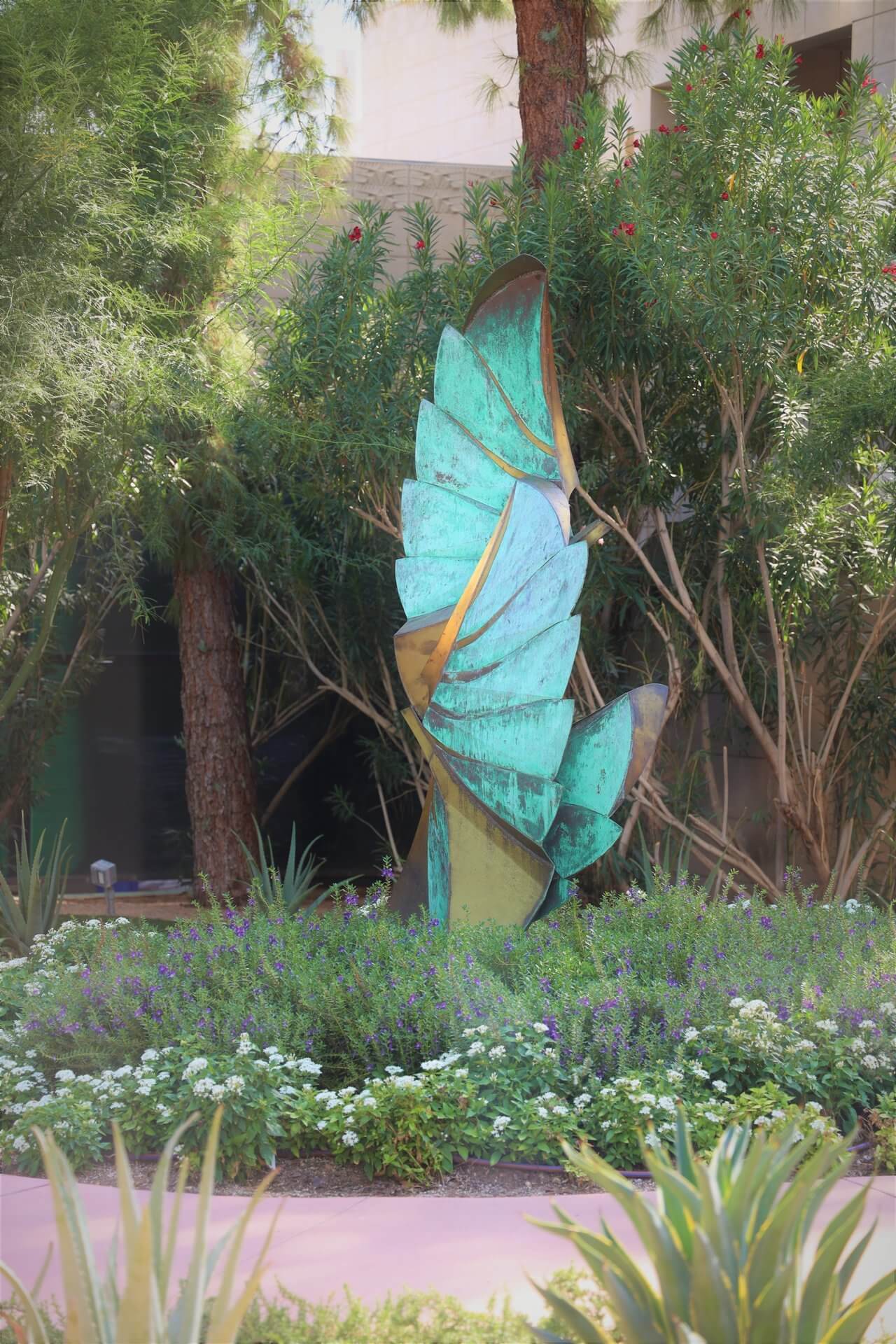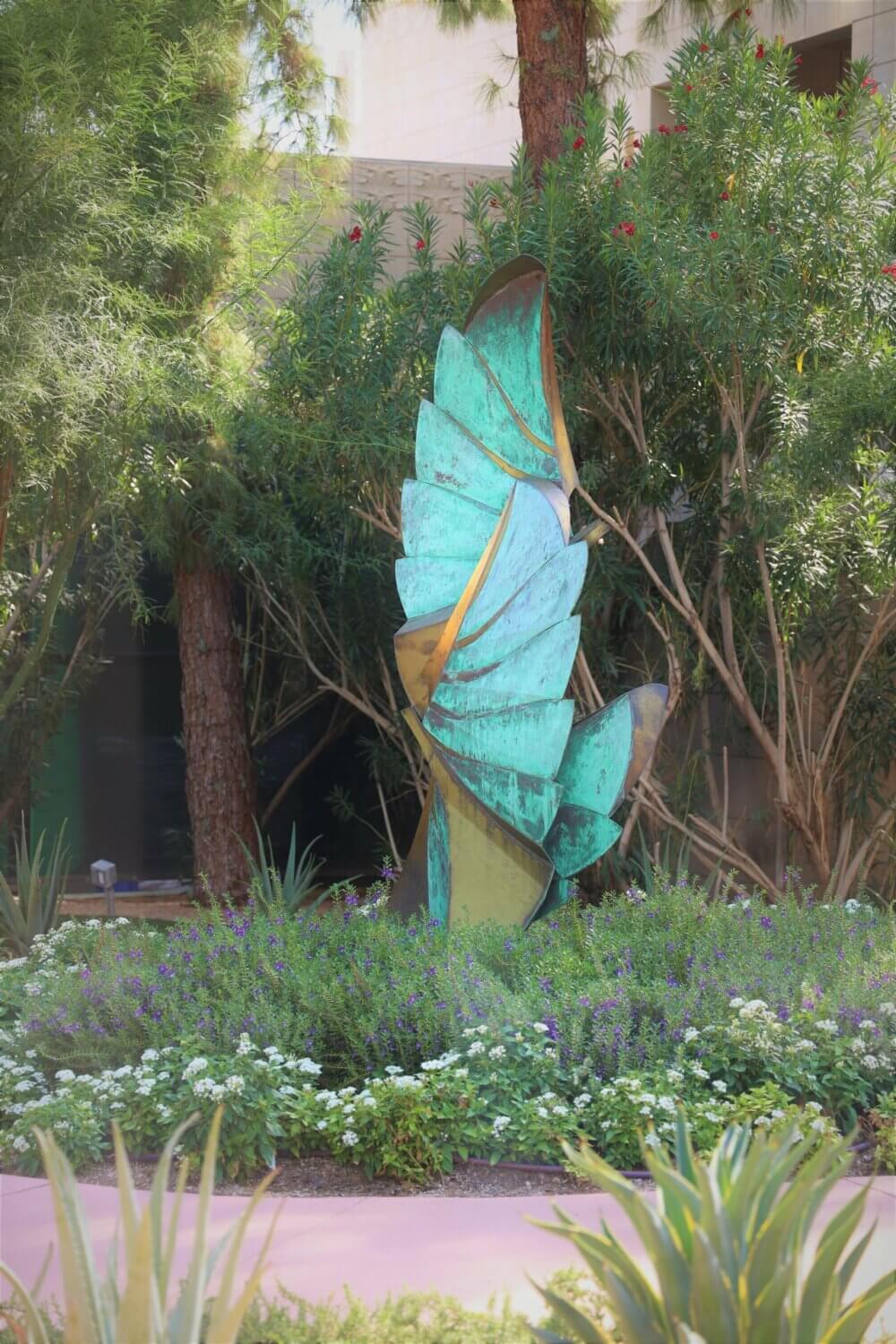 Crista's work was not limited to sculptures alone, and she had a deep passion for fashion and design. She served as the costume designer for the Taliesin Festivals of Music and Dance for over fifteen years. During her tenure, she created several unique and avant-garde costumes for the performers, which were widely appreciated and admired.
In the early 1970s, Crista was also responsible for designing the uniforms of the waitresses, waiters, barmen, bellmen, doormen, and front desk personnel at the Orangerie Restaurant (now known as Renata's Hearth) and the Arizona Biltmore. Her designs were modern and fashionable, yet classic and elegant, and blended seamlessly with the resort's rich history and heritage.
Apart from designing costumes and uniforms, Crista also designed tapestries made of leather and gilt for the Grand Ballroom in the early 1970s. Her designs were unique and reflected her passion for art and design. Since 1978, Crista had dedicated herself to creating sculptures, mainly in cast bronze, often revealing her interest in dance and movement.
Heloise passed away on March 11, 2018 at her home at Taliesin West in Scottsdale, Arizona.
Heloise Swaback Crista was a talented artist, designer, and sculptor whose work continues to be celebrated and admired. Her passion for art and design is reflected in her sculptures, costumes, and uniform designs, which have stood the test of time and continue to be appreciated by guests at the Arizona Biltmore. By displaying the Wings of Phoenix sculpture, the resort pays tribute to Crista's creative work and ensures that her legacy lives on.
Learn more about the amazing art and history of the Arizona BIltmore by exploring one of our History Tours.