Summer at the Iconic Arizona Biltmore (2023)
Summer is the season where nature comes to life and the days are longer, brighter, and full of possibilities. The Arizona Biltmore, a Waldorf Astoria Resort, has an amazing lineup of events and activities that will make your summer vacation unforgettable. From Dive in Movies & Twist Night to Kids Night Out Saturdays and Bubble Parties at Saguaro Pool, there's something for everyone at the Arizona Biltmore this summer.
Dive in Movies & Twist Slide Night
Dive in Movies & Twist Slide Night are held every Friday from around 8-10 p.m., beginning after sunset, Memorial Day Weekend through Labor Day. Imagine basking in paradise, sipping on a signature Loopy Doopy (part-popsicle, part-Champagne, wholly delicious), watching a family-friendly movie on a large blow up screen. Parents can relax while their kids have a blast in the pool with provided floats and toys. And if you're a local looking for an elevated experience, exclusive air-conditioned cabana rentals are available for GuestPass members.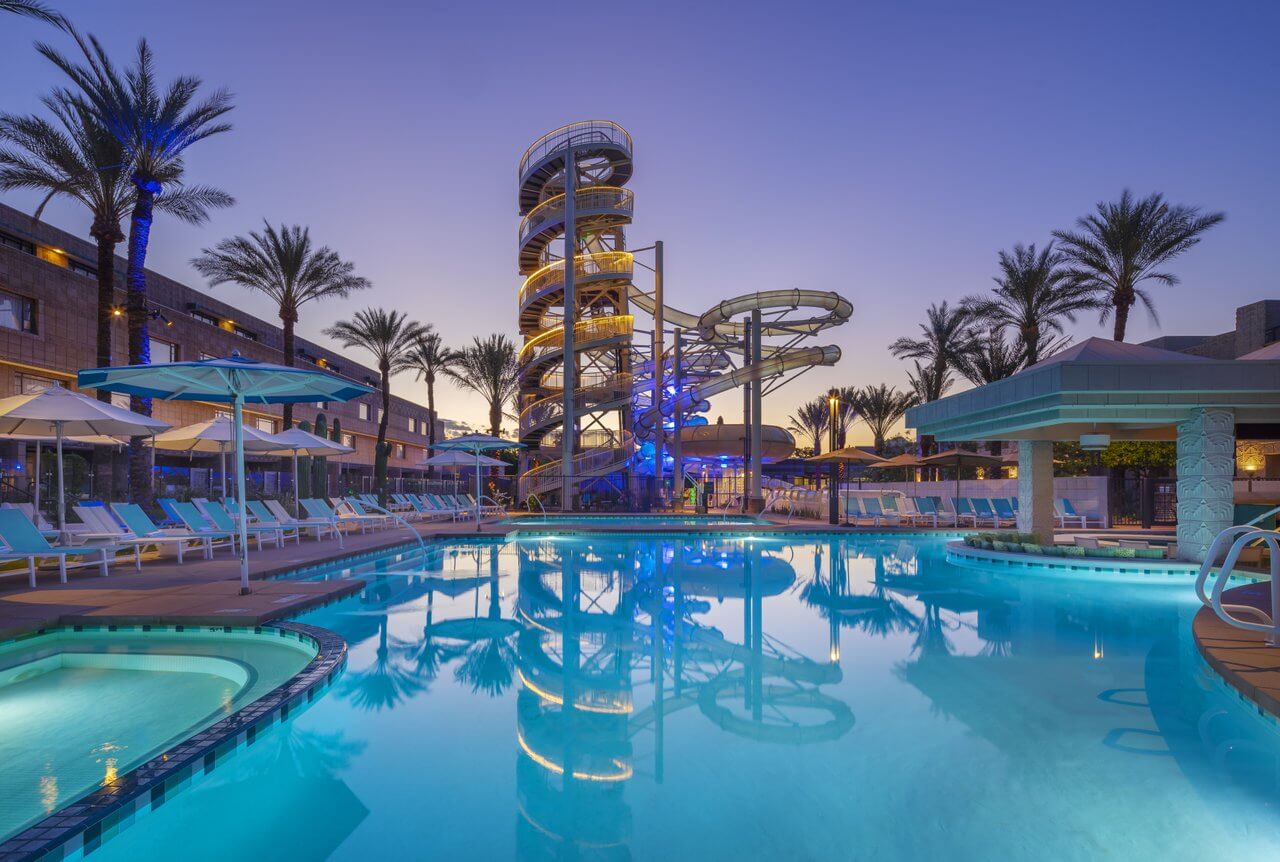 AZBeer Dinners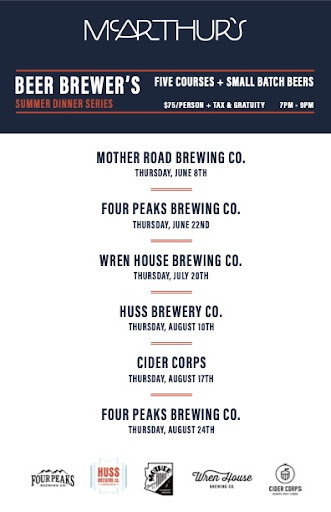 If you're a beer lover, the AZBeer Dinners in the sunroom of McArthur's Restaurant and Bar are a must-try. You can savor local brews from Four Peaks and Cider Corps to Wren House and Huss Brewery, expertly paired with a delectable multi-course meal. Each dinner features a special menu crafted by our executive chef, designed to complement the flavors and aromas of the featured beers. The brewery team will also be present to provide insights into their brewing process and answer any questions that our guests may have.
Homemade Gelato at Cup & Cone
For a sweet treat, our Cup & Cone gelato cart will be making an appearance throughout the summer, offering a delicious selection of Italian confections. Kids have the opportunity to win a complimentary cup of gelato through daily Rubber Duck Races, where they will choose a unique rubber duck which will race against all the rest. The first three that land at the bottom of The Twist Waterslide will receive a scoop certificate for Cup & Cone.

Kids' Night Out at AZB
For couples with children seeking an ultimate adult experience on a Saturday night, Kids' Night Out is the perfect option. Parents can indulge in a delectable meal at Renata's Hearth, a spa treatment at Tierra Luna Spa, grab a drink at the towering Spire Bar or let loose and attend our Glow Parties on a holiday weekend, happening at the adults-only Saguaro Pool.
While the parents play, the little ones can join expert care providers at the Kids Club for Kids Night Out. They'll have a memorable time participating in interactive activities, making friends and eating a scrumptious kid's dinner. The Kid's Club officially opens the first weekend in July.
If a Saturday is not included in your stay, Renata's Hearth will serve up a specialty three course menu, offered daily from 5 pm – 6:30 pm.

Adults Only fun at Saguaro Pool
Fridays through Sundays, a DJ will be playing the hottest hits of the summer at the adults-only Saguaro Pool. On select days, Moet Hennessy and Don Julio will host a take over, with sample sips, fun floats and tons of Instagram worthy photo opportunities.
And if you're looking for the best summer pool party in Phoenix, the Arizona Biltmore Glow and Bubble Parties are the perfect way to do so. The big bubbly bashes are hosted every Saturday starting in June, transporting you to an iridescent wonderland with neon lights, glowing decor and flowing Champagne. Dance into the evening to your favorite tunes and bask in the glow of the magical energy surrounding you.
On Sunday mornings from 9:30 to noon, enjoy a Bloody Mary and Mimosa bar with a breakfast menu. Recovery has never tasted so good.
For those looking for a full family experience, Paradise Pool will have a family-friendly DJ on select dates, please see our activities calendar for more information.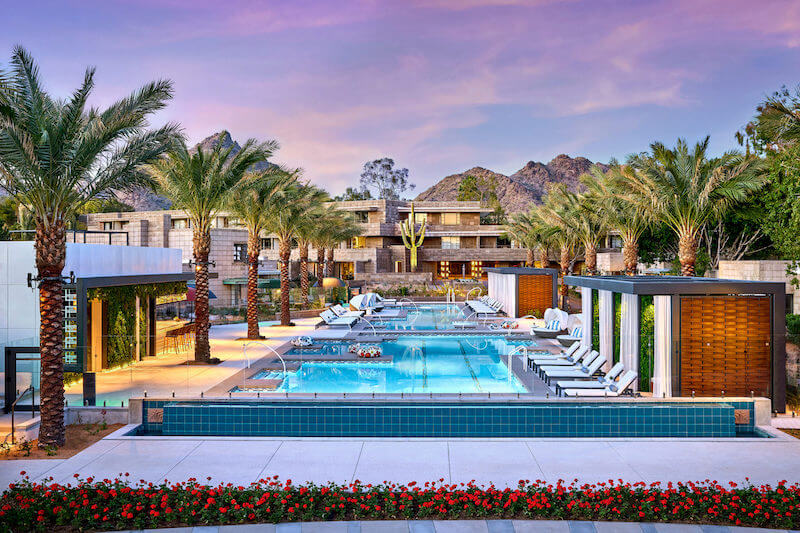 Book your cabana today and get ready to shine like never before at the Arizona Biltmore this summer. Be sure to request a late checkout, so you can relax and enjoy your weekend to the fullest.