Embrace Eco-Friendly Luxuries with Tierra Luna Spa's Sun Worshipper Mud & Alchemy Treatment
In the heart of the Arizona Biltmore's desert oasis, luxury meets sustainability. As the first recipients of the STARS of the Industry Awards' "Good Earth Keeping" award, we have taken large strides in our innovative journey towards eco-friendly initiatives through EV charging stations, two urban beehives and LED lighting throughout the property.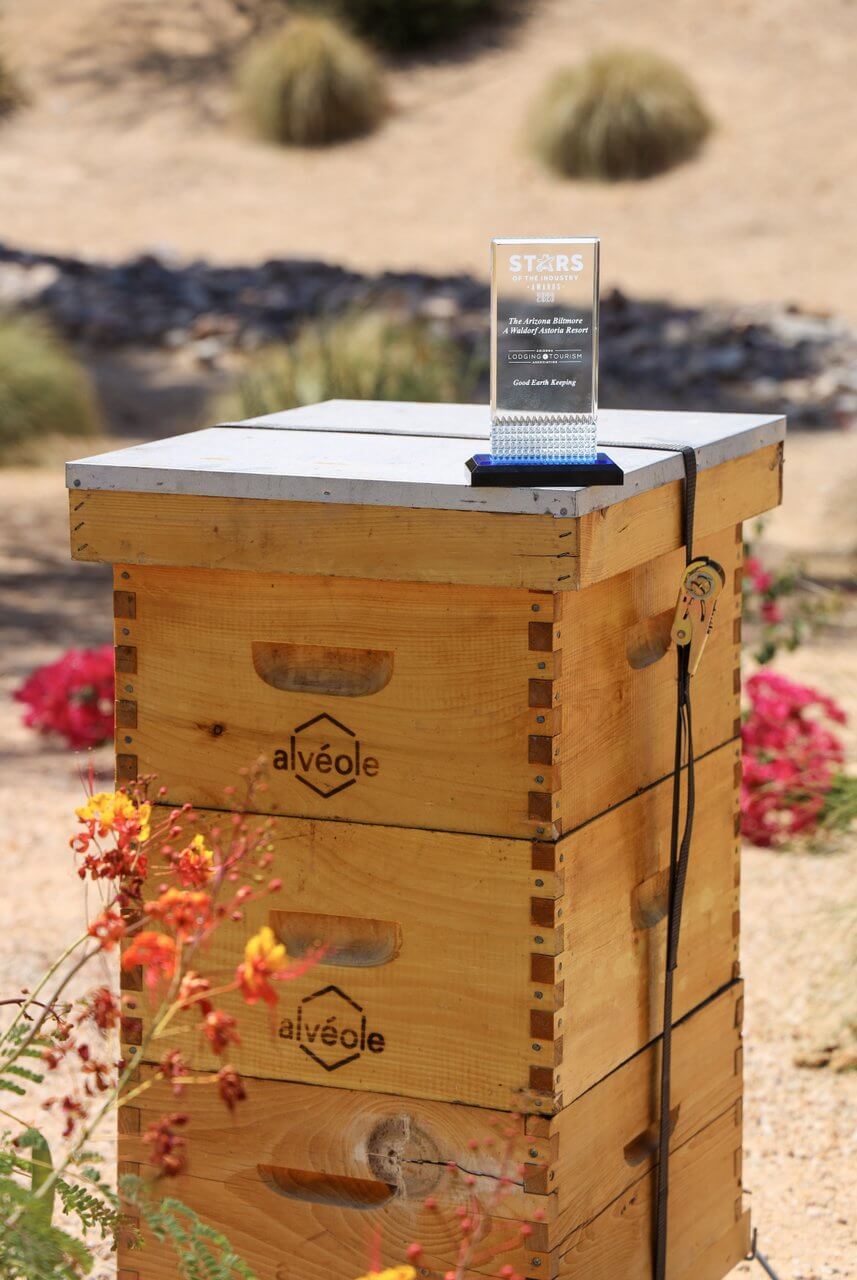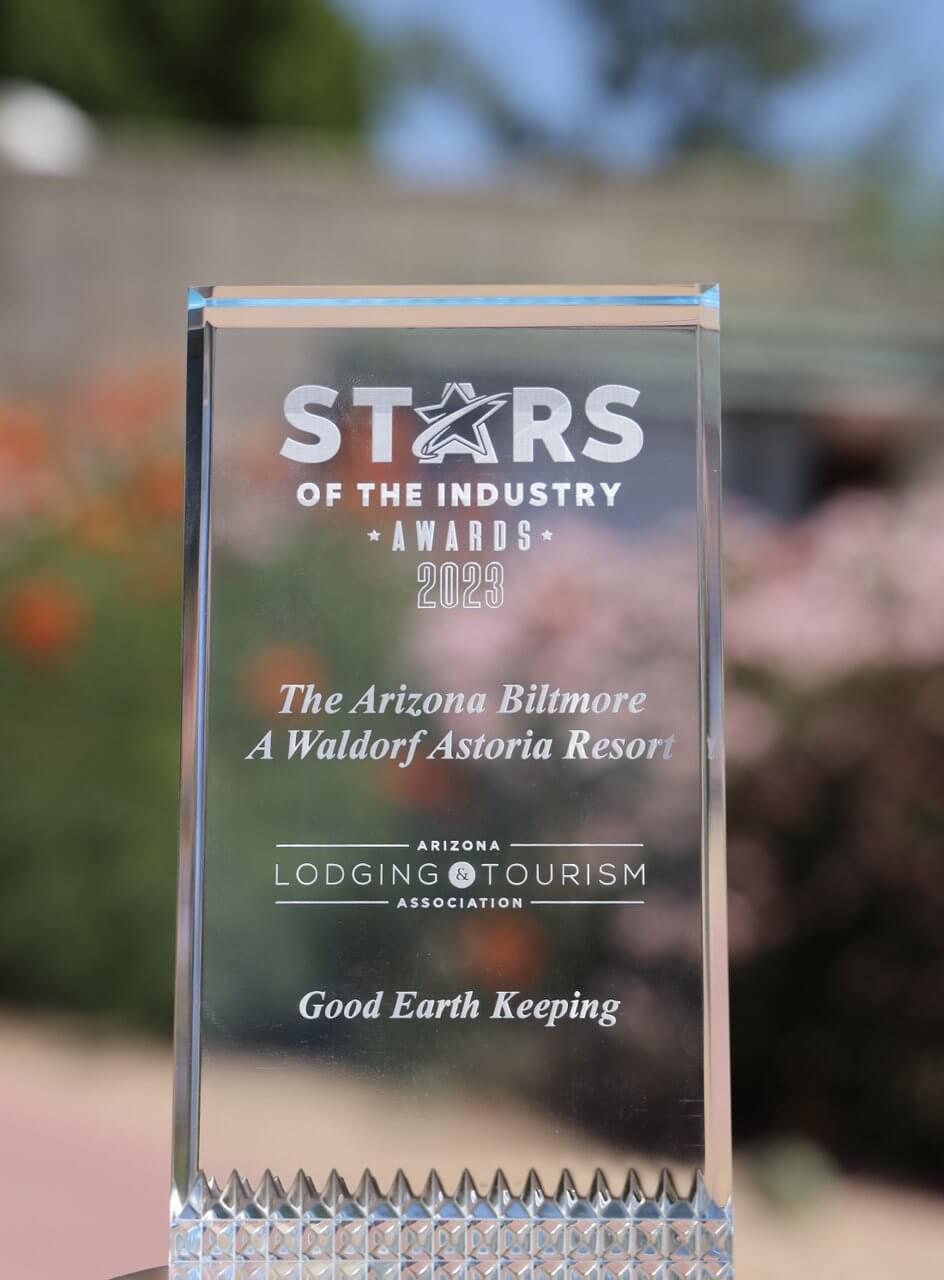 One remarkable green addition to Tierra Luna Spa is the "Luffa Wall," a thriving garden of luffa plants offering guests a unique and natural spa feature during the Mud Alchemy Sun Worshipper Experience in the Sol Garden.
The Sun Worshipper Mud and Alchemy Experience
At the Arizona Biltmore's enchanting Sol Garden, a truly transformative and rejuvenating experience awaits you—the Sun Worshipper Mud & Alchemy Retreat. This magical retreat, infused with traditional and modern healing techniques, offers a unique opportunity to connect with your body's energy flow, release blockages, and restore balance to your chakras.
Unlocking the Power Within: Analyzing Your Body's Energy Flow
Upon entering the Sol Garden, you will be greeted by a dedicated attendant who will guide you through the profound experience that lies ahead. Through a personalized analysis, your attendant will identify any blocked chakras, energetic imbalances, or areas in need of restoration. This intuitive assessment sets the stage for the transformative journey that follows.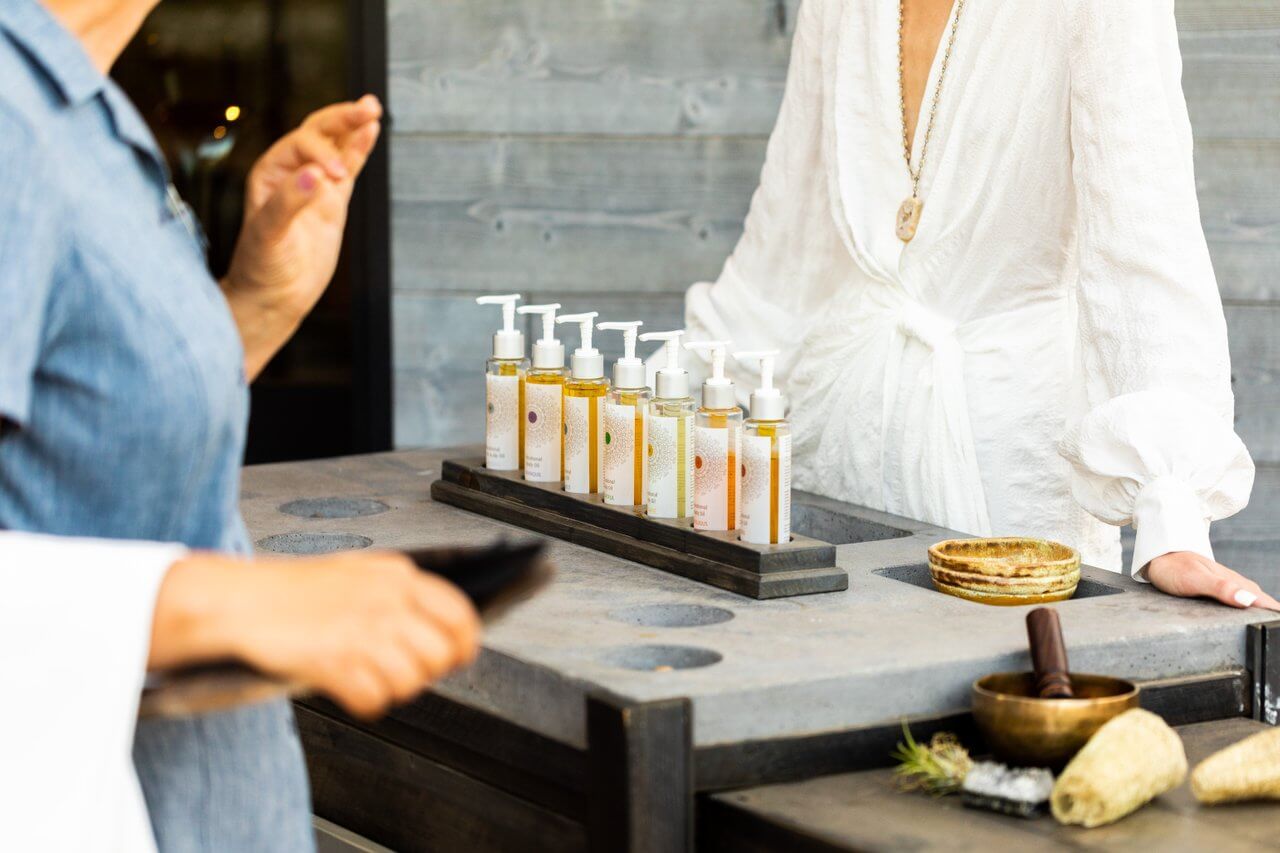 Sacred Sonoran Muds and Chakra Oils: The Alchemy of Restoration
Indigenous Sonoran muds, revered for their healing properties, take center stage in the Sun Worshipper Mud & Alchemy experience. These sacred muds, combined with specially curated chakra oils, create a potent alchemical blend that nourishes the body, mind, and spirit. As the mud is applied to your desired areas, the golden Arizona sun works its magic, gently baking the mixture into your skin.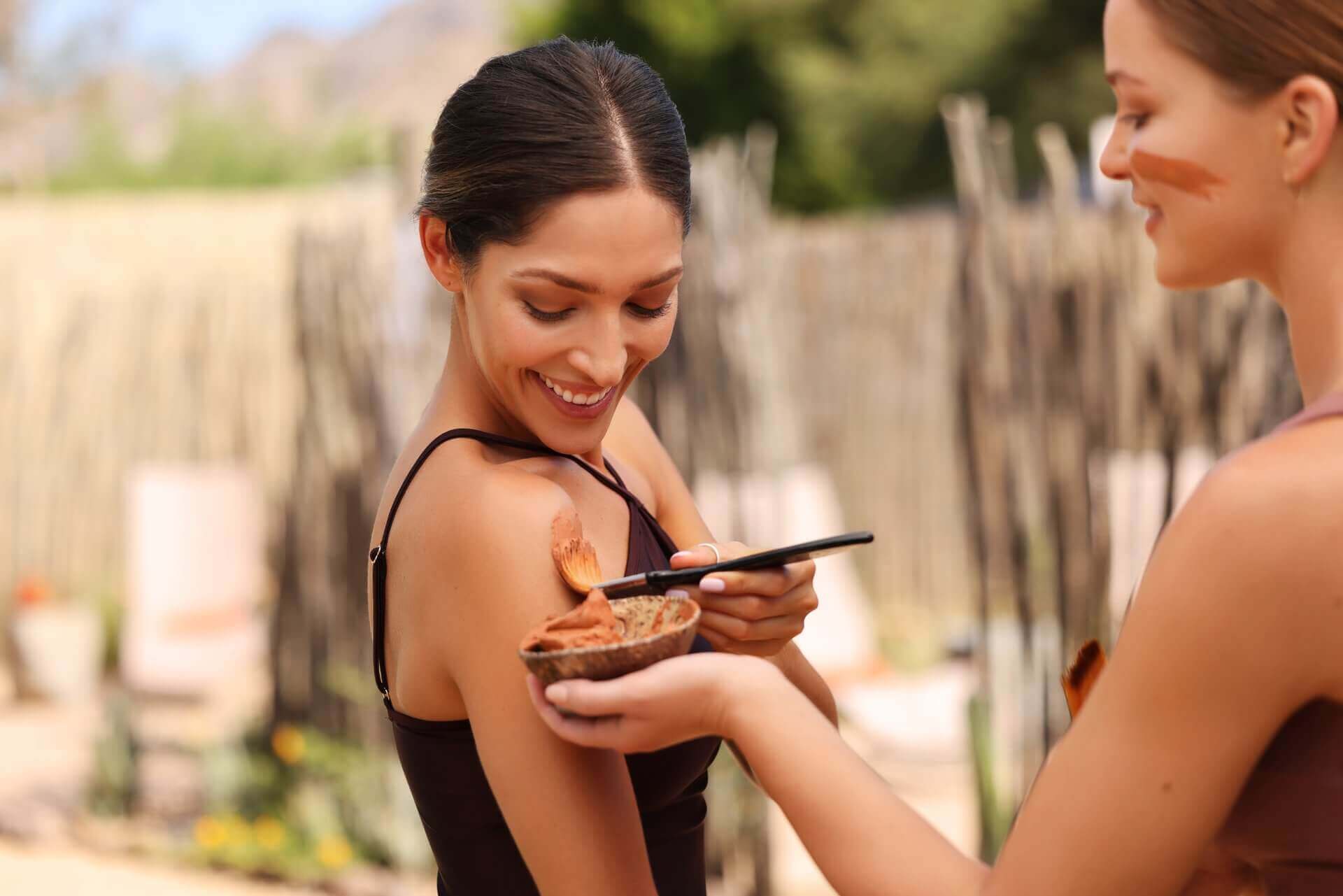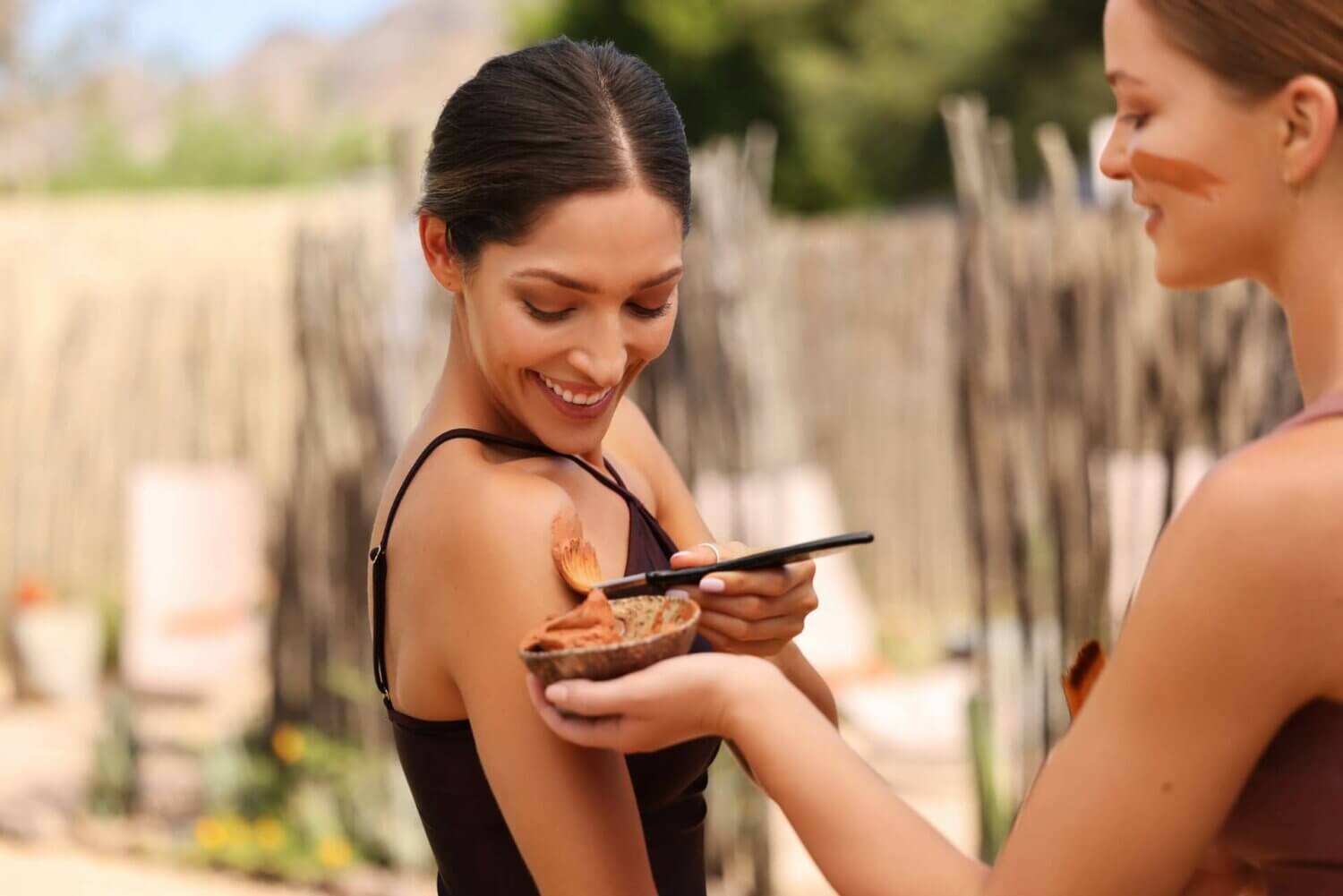 Relaxation and Exfoliation: Restoring Balance to Body and Soul
As the restorative properties of the mud take effect, you will feel a deep sense of relaxation enveloping your body. Sore muscles begin to unwind, tension melts away, and the stresses of everyday life fade into oblivion. Simultaneously, the mud's gentle exfoliating action removes dead skin cells, revealing a radiant and revitalized complexion.
Nature's Finest Touch: Outdoor Rain Shower and On-Site Luffa
To complete this extraordinary experience, an outdoor rain shower awaits you amidst the serene beauty of the Sol Garden. Feel the warm water cascade over your skin, washing away the remnants of the mud, and embrace a renewed sense of purity and balance. As a special touch, the on-site luffa, grown with care, provides a natural and invigorating exfoliation, leaving your skin refreshed and rejuvenated.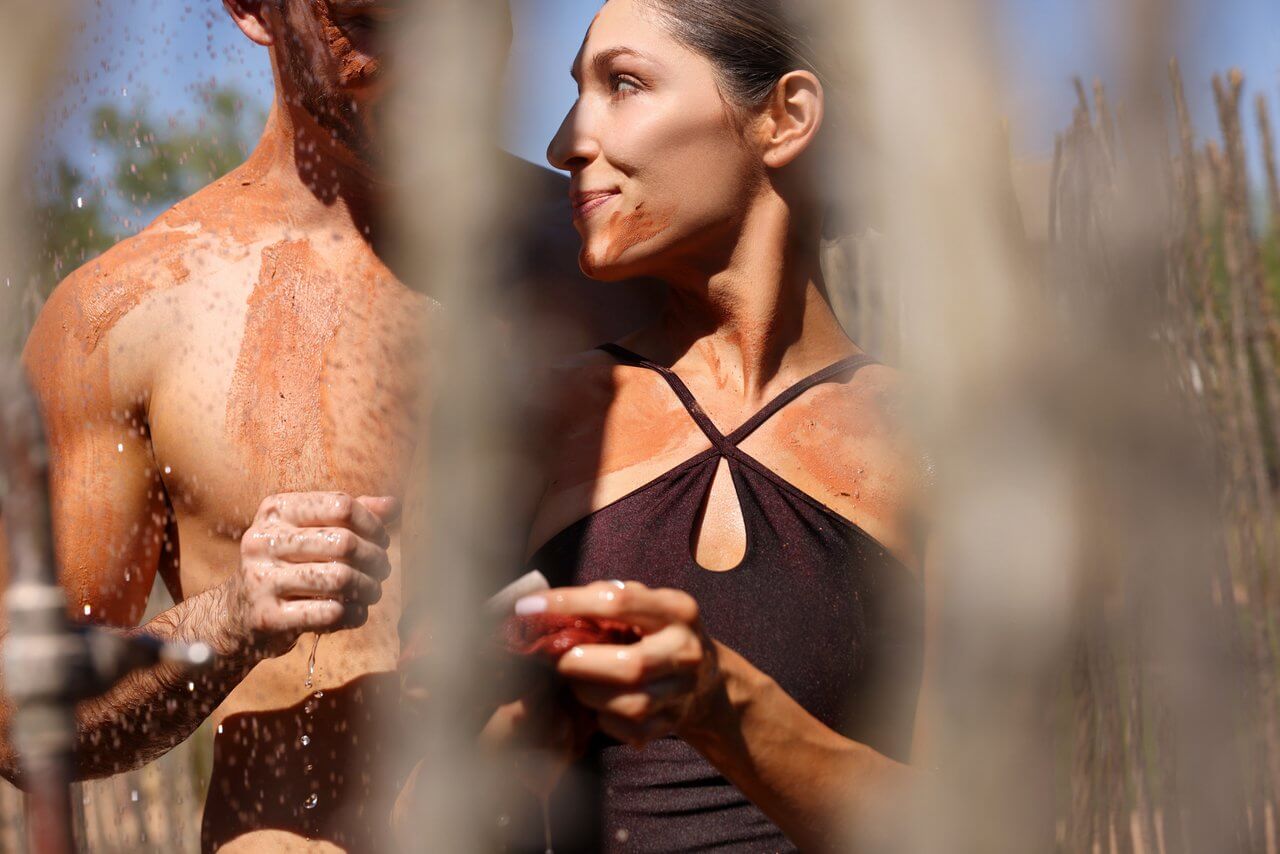 The Luxuries of Luffa: What is it and How Does it Grow?
As the naturally grown luffa fruit matures, it gradually transforms into the familiar exfoliating sponge we know and love. The once green and firm fruit dries out, revealing a fibrous network inside. Once harvested, the mature luffa can be used as a natural loofah, offering gentle exfoliation and an invigorating cleansing experience for the skin.
The versatility of the luffa plant extends beyond its skincare benefits. By incorporating luffa into your shower or kitchen routine, you can embrace eco-friendly alternatives and reduce your carbon footprint. Unlike synthetic sponges and plastic-based scrubbers, luffa is biodegradable and compostable, making it a sustainable choice for conscious consumers.
In the shower, the natural fibers of the luffa sponge gently exfoliate and remove dead skin cells, leaving your skin feeling refreshed and rejuvenated.
The Desert's Oasis: Growing Luffa in Arizona
Arizona's arid climate might seem challenging for cultivating certain plants, but the luffa plant thrives in these conditions. Its heat-loving nature and ability to withstand dry spells make it an excellent choice for desert gardening. The Arizona Biltmore's "Luffa Wall" showcases the success of growing luffa in the desert. This sustainable initiative not only provides a unique experience for spa guests but also highlights the resort's commitment to eco-conscious practices and incorporating nature into its vast offerings.
Embrace Radiance and Balance
The Sun Worshipper Mud & Alchemy experience offers more than just a spa treatment; it provides a sacred space for self-discovery, healing, and renewal. Allow yourself to bask in the golden rays of the Arizona sun, as your body, mind, and spirit harmonize in perfect alignment. With each visit to the Sol Garden, you embark on a journey towards wholeness and inner radiance.
Book your transformative experience today and embark on a journey of rejuvenation and self-discovery. Please note that the Sun Worshipper Mud & Alchemy experience is available by appointment.