Sol to Soul Wellness Retreat: A Transformative Four Days in the Heart of the Valley of the Sun
Are you ready to reconnect and reinvigorate your senses in a place of incredible natural beauty, with personalized wellness experiences, and mindful hospitality? If so, Tierra Luna Spa invites you to join a collective of like minded individuals between the cacti and cosmos for a transformative Wellness Retreat. This July, Tierra Luna Spa wellness experts at the Arizona Biltmore will host a holistic itinerary that includes rejuvenating activities, restful downtime, and nourishing cuisine to provide a truly replenishing spa experience that combines the most powerful healing practices of today. Led by expert facilitators Sam Harper and Danielle Nicole, this journey of self-discovery will be unforgettable.
The Retreat Itinerary
The schedule for the four day, three night retreat has been thoughtfully designed to offer a comprehensive and revitalizing experience. From the opening Cacao Ceremony to to set intentions and cleanse the group's energy, to morning movement and meditations, every moment has been designed to nurture your mind, body, and soul.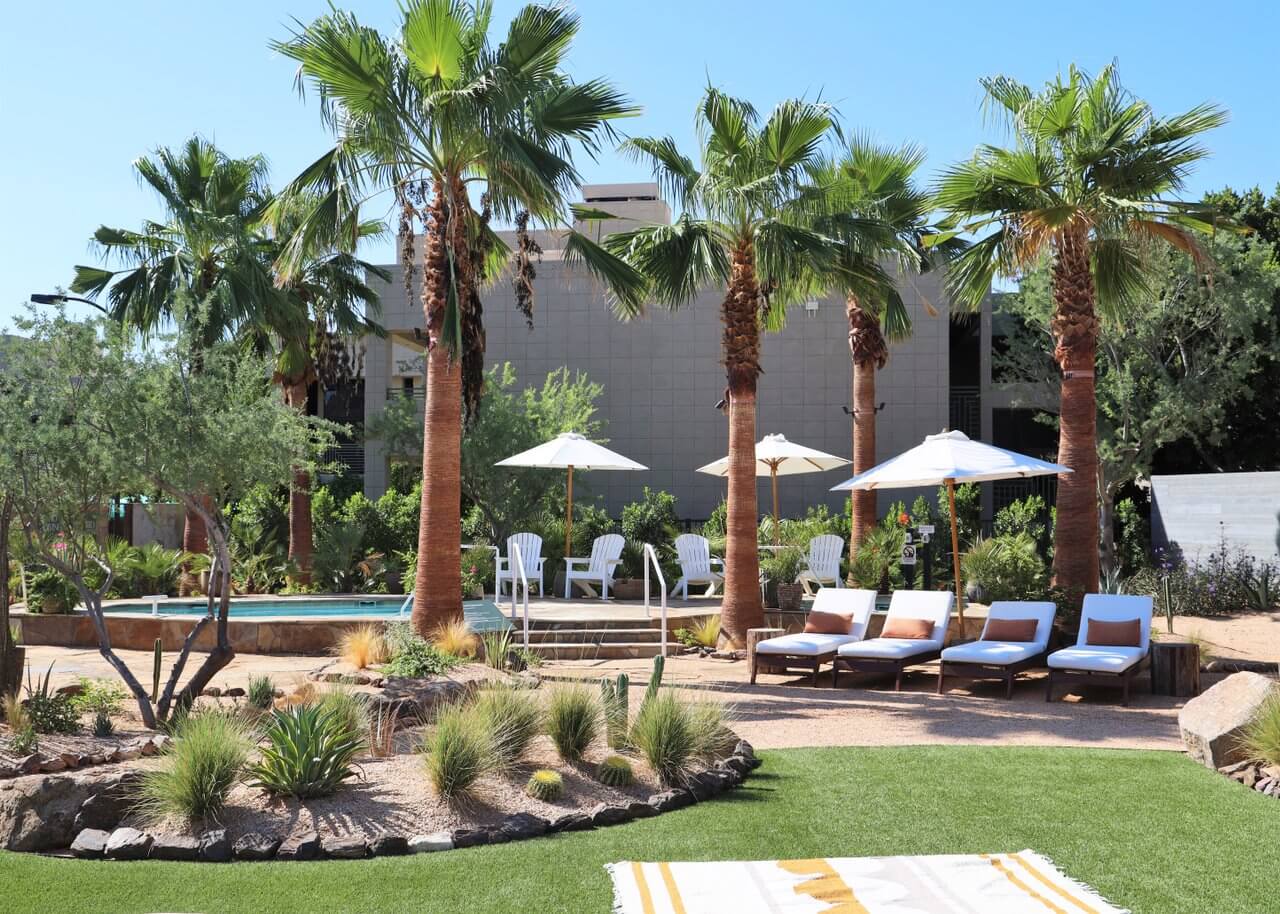 Guests will also enjoy aqua fitness in the historic Catalina Pool, as well as opportunities to expand their horizons with somatic breathwork, sound bathing, and Reiki sessions throughout the week. Additionally, free time has been arranged for guests to explore the stunning Biltmore grounds, extensive spa menu and leisure activities, including lunch and historical tours.
Sunday, July 16, 2023

Registration & Swag Bag
Welcome Reception
Opening Cacao Ceremony: Intention Setting & Energy Cleanse
Monday, July 17, 2023

Mindful Morning Movement & Meditation
Breakfast
Somatic Breathwork Workshop
Lunch & Spa Time
Sound Bath & Reiki Workshop
Group Dinner
Tuesday, July 18, 2023

Mindful Morning Movement & Meditation
Breakfast
Aqua Fit Mocktails & Mimosas
Lunch & Spa Time
Creating Rituals & Ceremonies in Everyday Life
Group Dinner
Wednesday, July 19, 2023

Mindful Morning Movement & Meditation
Breakfast
Closing Ceremony: Integration of visualization
Meet Our Expert Facilitators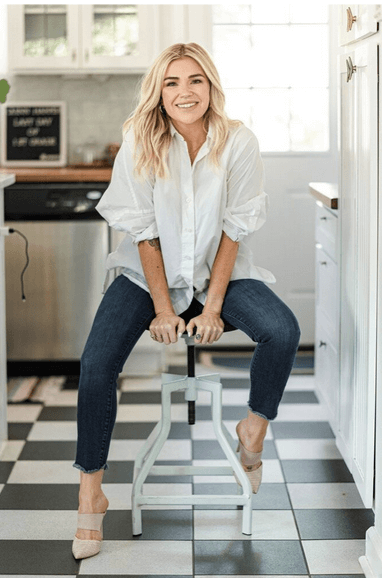 Sam Harper is anything but ordinary. She is a sound healer, 3x cancer survivor, and clinical trauma therapist turned executive coach. Her approach to conscious leadership fuses clinical experience with intuitive giftings to offer a path towards deeper self-awareness, curiosity, and growth. She provides a safe space to regulate the nervous system, connect with your own intuition, and gain clarity on your next intentional steps, equipping you with practices, tools, modalities and an understanding that will propel you into the next version of yourself.
With a mix of spiritual tools, deep coaching practices, and a clinical understanding of human psychology, Sam helps you become self-aware and accountable to take inspired action on your personal journey to alignment.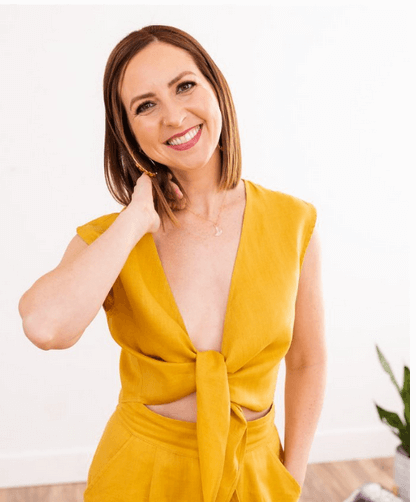 Danielle Nicole is a Reiki master and the founder of Modern Reiki, a transformational Reiki certification program for today's mystic. She is a meditation guide, devout student to the study of energetic fields and a believer that laughter and levity will save us all. All of these modalities, plus her background in management and leadership, influence her work cultivating life-changing healing experiences through one-on-one sessions, workshops, retreats, and her Reiki certification program.
Looking after Body, Mind and Soul at Tierra Luna Spa
At Tierra Luna Spa, there are ample wellness opportunities to suit every mood and need. Perhaps you crave a journey inward, discovering new peace through a healing ritual at the Tierra Luna Spa. Or maybe it's the chance to really focus on a rigorous fitness regime or try a new workout style. Whatever your goals and aspirations, everything you need is found within Tierra Luna. With a name that honors both the earth below and the moon above, this is a spa experience like no other, incorporating locally sourced oils, freshly crushed herbs, native scents and healing crystals reflective of the magical adventure found only at the Arizona Biltmore. Tierra Luna even offers an onsite astrologist who blends readings and cosmic forces into personal revelations.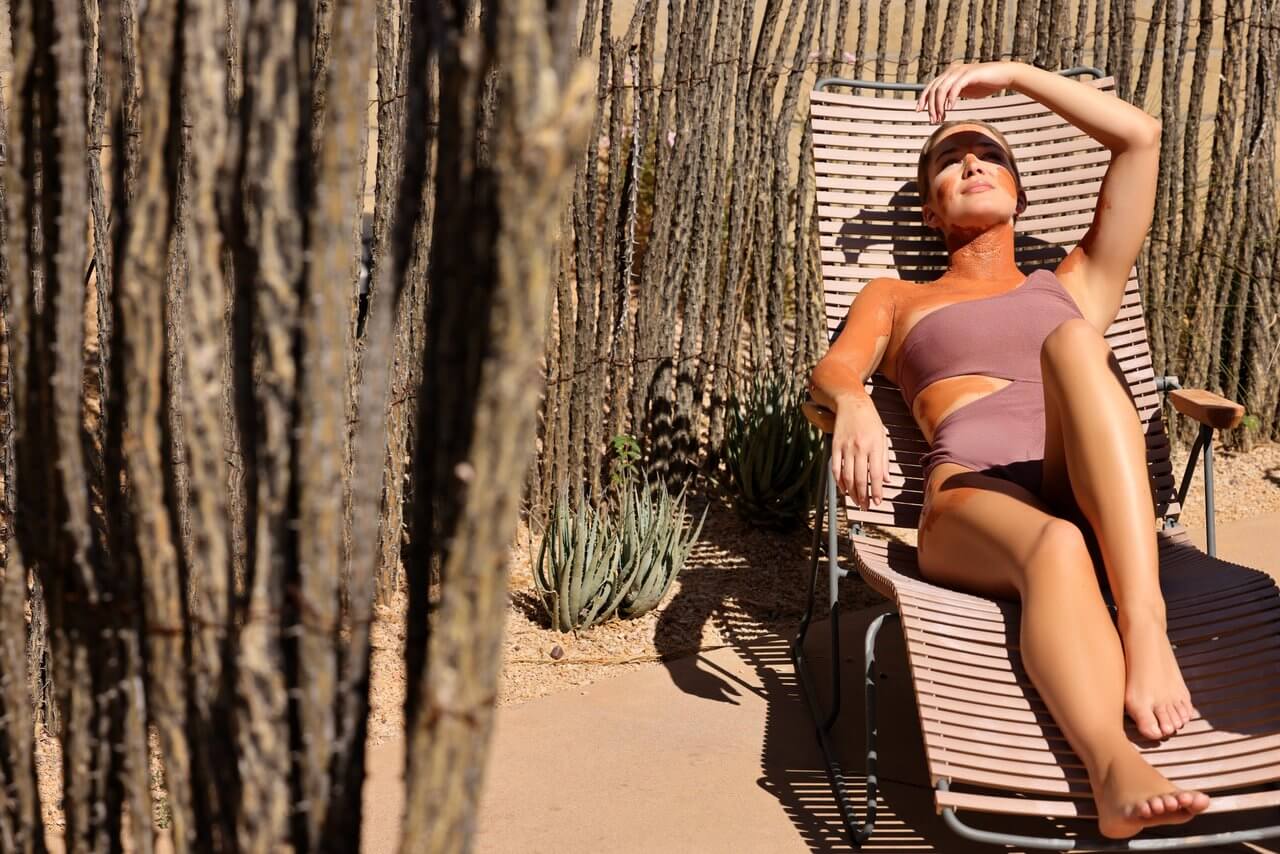 As you are guided through your wellness journey, delight in a sensorial journey throughout the intentional space. Moody lighting accentuates our natural architecture and artisanal design, Palo Santo fragrance brings attention to the breath and our soothing music allows your mind to drift away into relaxation. Immerse yourself in a tranquil and transcendent indoor or outdoor desert experience in the outdoor Sol Garden. A cold plunge pool, hot tub, plush chaises, misters and Well Bar await your arrival. Inside, the aroma infused showers, steam room and lockers allow for some restful time away from it all.
The Tierra Luna Spa Sol to Soul Wellness Retreat will be a transformative and unique desert experience, you will find Only at the Arizona Biltmore. With expert facilitators Sam Harper and Danielle Nicole, you'll have the opportunity to explore the most powerful healing practices of today and embark on a journey of self-discovery.