The Best Wellness Retreat in the Desert
Enter into a new season of reflection at Tierra Luna Spa. September 22 - 24, 2023
Join us between the cacti and the cosmos for the transformative Tierra Luna Spa Retreat in the heart of the Valley of the Sun. The team of Tierra Luna Spa wellness experts at the Arizona Biltmore crafted a grounding itinerary that includes rejuvenating rituals, restful downtime, and nourishing cuisine. Enjoy 50 minute Sonoran Healing Massage and Tierra Grounding Facial as part of your curated experience as well as access to Tierra Luna throughout your stay. Guests will also enjoy access to Citrus Club, our exclusive, all-inclusive lounge. This autumn, we invite you to embark on a journey of self-discovery, led by expert facilitators Sam Harper, Danielle Nicole, and Dr. Holly Castle.
What the Retreat Includes
Join us for a rejuvenating retreat with a carefully crafted holistic itinerary. Enjoy sunrise walks, yoga, somatic breathwork, and sound healing. Take advantage of your free time to explore the grounds, historical tours, and other leisure rituals.
10am: Registration
11am: Self-Reflection Time
12pm: Lunch
1pm: Opening Cacao Ceremony: Intention Setting & Energy Cleanse
3pm: Self-Reflection Time
6:30pm: Welcome Dinner
7am: Mindful Morning Movement & Meditation
8am: Breakfast
10am: Somatic Breath Work Workshop
11am: Intro to Equinox
12pm: Lunch
1pm: Self-Reflection Time
3pm: Sound Bath & Reiki Workshop
6:30pm: Astrological Dinner
7am: Mindful Morning Movement & Meditation
8am: Breakfast
10am: Closing Ceremony
12pm: Lunch
1pm: Self-Reflection Time
3pm: Departure
Sam Harper is a Sound Healer, 3x Cancer Survivor, and Clinical Trauma Therapist Turned Executive Coach.
Her approach to conscious leadership fuses her clinical experience with intuitive giftings to offer clients a path toward more self-awareness, curiosity, and growth. She provides a safe space for the wellness festival attendees to regulate their nervous system, connect with their own intuition, and gain clarity on their next intentional steps. Sam equips each person with practices, tools, modalities, and understanding that will propel them into the next version of themselves.
With a mix of spiritual tools, deep coaching practices, and a clinical understanding of human psychology, she helps attendees become self-aware and accountable to take inspired action on their personal journey to alignment.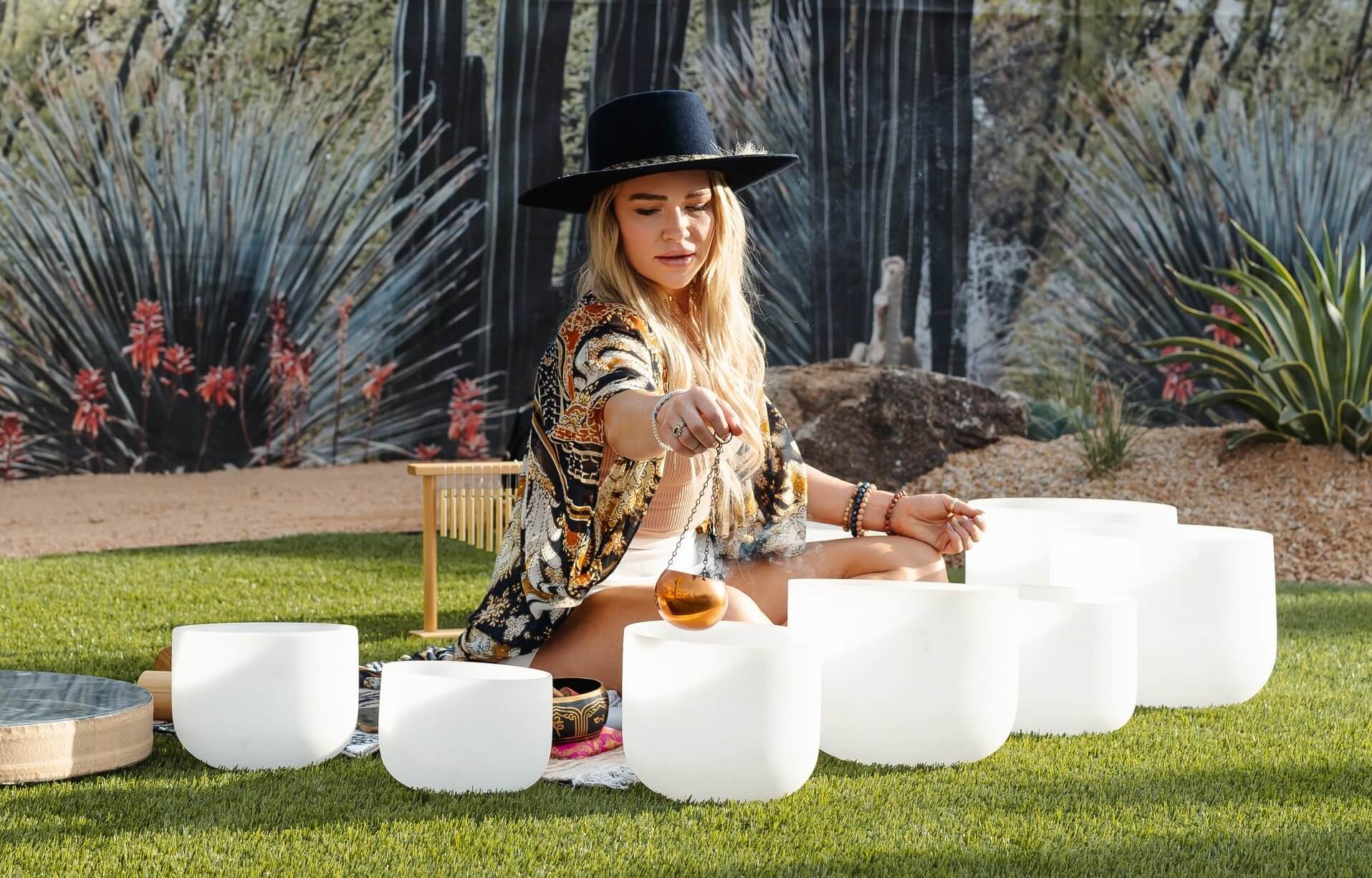 Danielle is a Reiki master and the founder of Modern Reiki, a transformational Reiki certification program for today's mystic.
She is a meditation guide, devout student to the study of our energetic field, astrology nerd, and a believer that laughter and levity will save us all.

All of these modalities, plus her background in management and leadership from a decade plus in the corporate world, influence her work now which includes cultivating life-changing healing experiences through one-on-one sessions, workshops, retreats, and her Reiki certification program.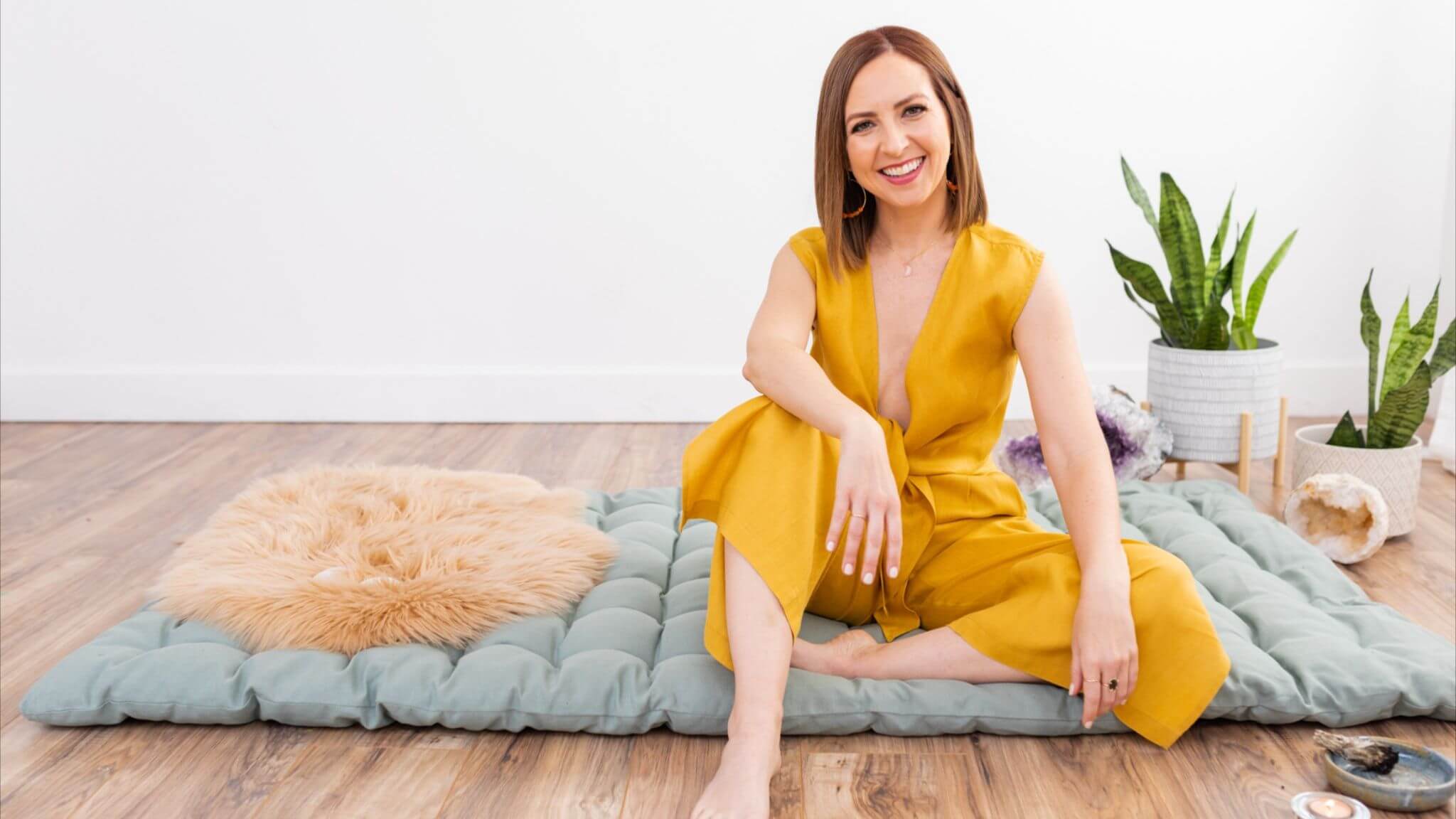 Holly Castle brings 40 years of study and experience to her astrological readings. When doing a reading she hopes to bring people clarity about themselves and their life experiences. She strives to educate clients about the personal energetic cycles of the planets and how an individual can learn to work with these cycles in ways that contribute to their self-awareness and personal growth. She also explores the energy that can assist an individual in realizing their aspirations and their spiritual and healing potential.
Dr. Castle's primary occupation is as a Naturopathic Doctor. She first attended Arizona State University for her undergraduate degree and then went on to earn her doctorate in naturopathic medicine in Portland, OR. She has been successfully engaged in the practice of naturopathic medicine since 1997.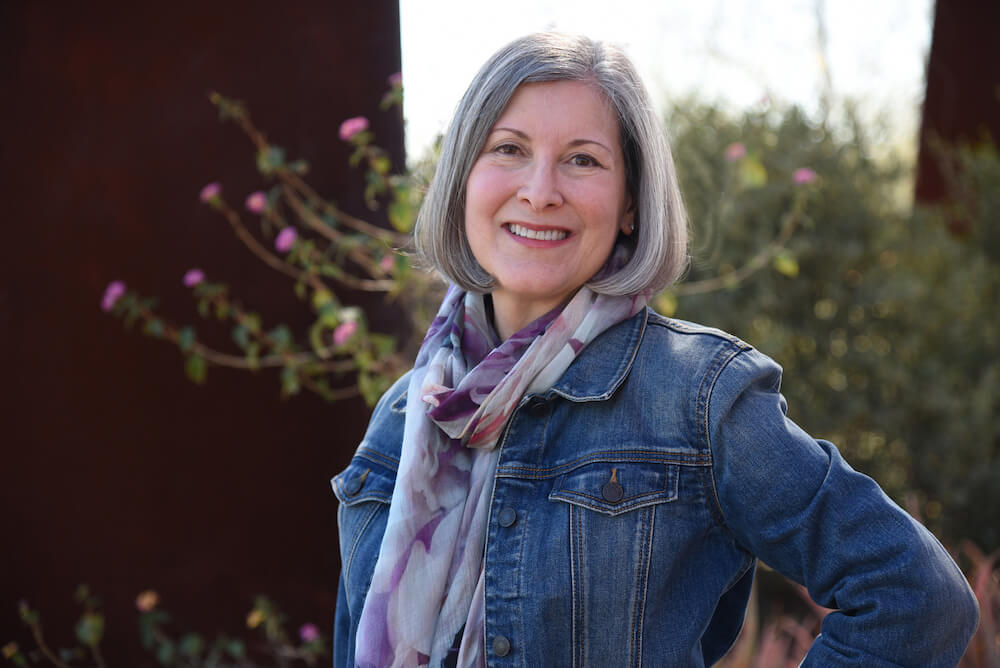 Book Your Tierra Luna Spa Retreat
Join us between the cacti and the cosmos for a transformative wellness festival in the heart of the Valley of the Sun.
Those Who Booked A Wellness Retreat Also Like
The Salt Room
Halotherapy
Sol Garden
Mud + Alchemy Experience
Tierra Luna Spa
Bathing Rituals
Treat yourself to a variety of manicures, pedicures and hair treatments all available while you stay at the Arizona Biltmore.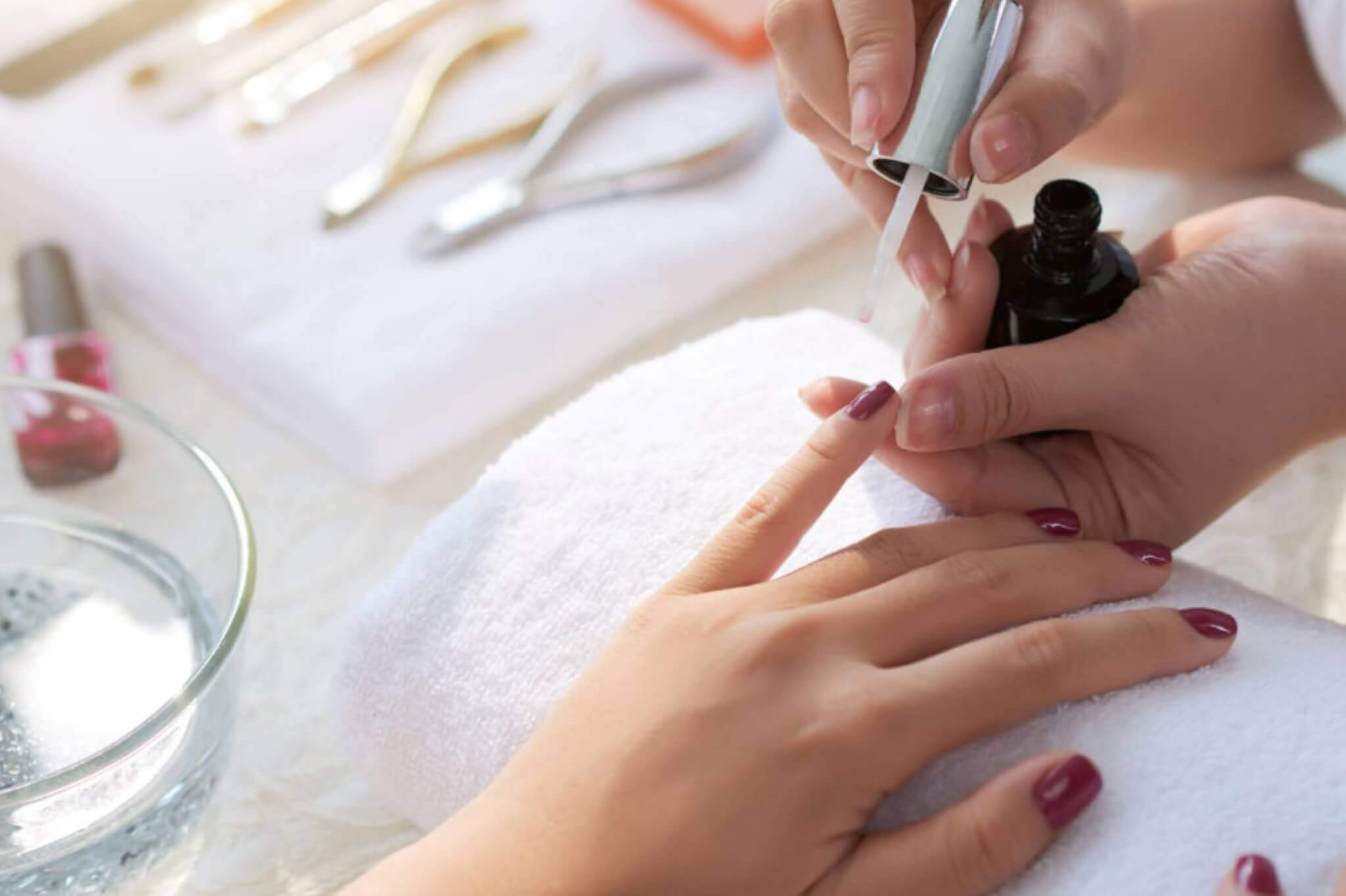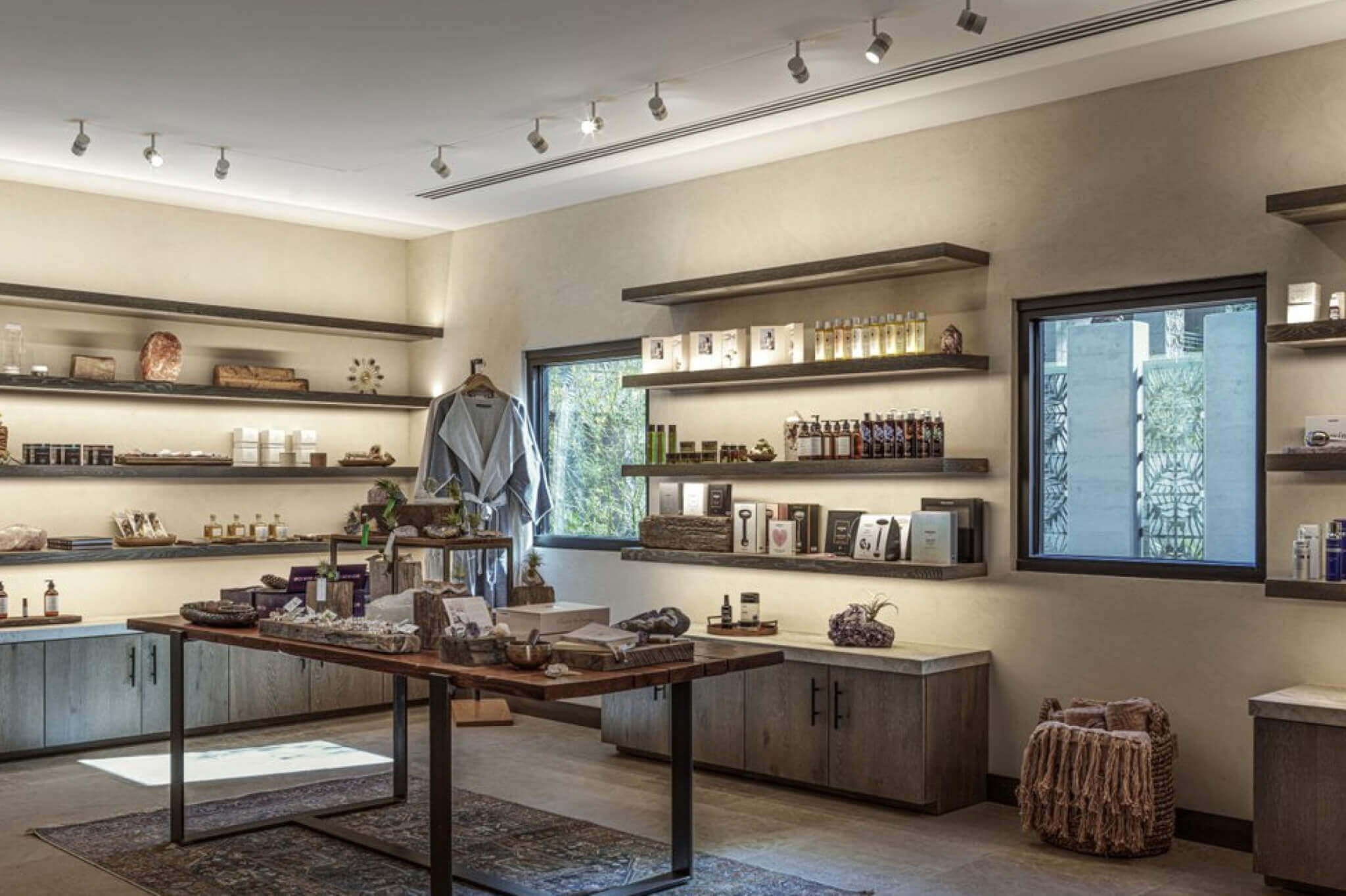 Inspired by the connection between the desert and the cosmos, our curated collection of products at Tierra Luna Spa Boutique allow you to create your very own transcendent journey at home.
Featured items include our Palo Santo Signature Scent Candle, sage bundles, jewelry by local artisan Lucky Star, Lilfox skincare line and more.